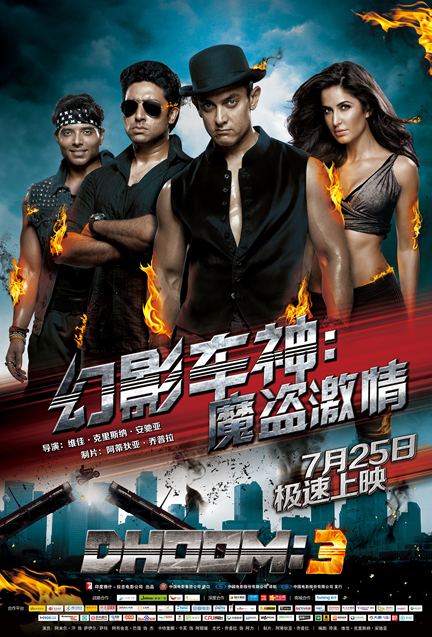 Dhoom:3 continues its march to showcase the best of Indian Cinema in new shores. After storming the Turkish Box Office and becoming the only Indian film to get to the Turkish Top 10, Dhoom:3 now enters the Chinese Top 10 Charts at number 9.
Released on 25th July, Dhoom:3 came in with an impressive $1.35 million for the 3 day weekend, beating the local Chinese romance No Zuo No Die.
With weekend admissions at 267,000 Dhoom:3 takes a flying start and is on target to become the biggest Indian film in China.