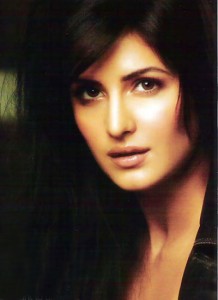 After an extensive hunt for a new face for the leading lady for Dhoom:3, which included international aspirants as well, Yash Raj Films is now pleased to announce and confirm that Katrina Kaif will play this role.
The Director, Vijay Krishna Acharya (Victor), along with Aditya Chopra, has made this choice after considerable deliberations. When asked on the selection process, Victor said: "After almost a year of searching for a new face for Dhoom:3, we were still unable to find the perfect debutant to play the lead role. We even reached out to international talent but were still unable to find someone who stood out. Both Adi and I really wanted to be sure that the person we chose would be perfect for the role. Once we decided to go with a known face and not pursue the new-comer route, Katrina was the obvious choice for all of us. She is someone who we all know will bring tremendous enthusiasm and commitment to the film. The first time pairing of Aamir with Katrina will also certainly add value."
Produced by Aditya Chopra, Dhoom:3 is written and directed by Victor, who had also written Dhoom & Dhoom 2.
Apart from Aamir Khan, who plays the anti-hero in the film, both Abhishek Bachchan and Uday Chopra will continue in their now iconic roles of Jai Dixit and Ali.
The film will begin shooting end of this year and is slated for a 2012 Christmas release.
Dhoom:3 – BACK IN ACTION! Stay tuned because we will be bringing you all the exclusive and insider scoop about this exciting film!