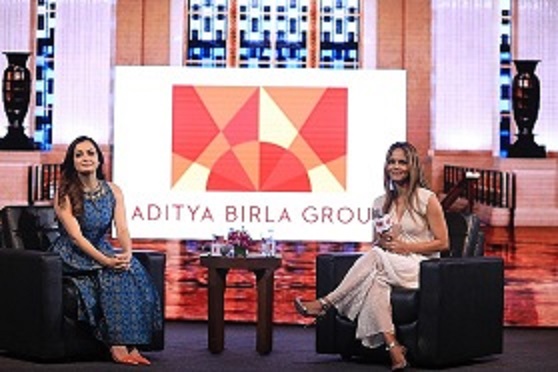 Academy Award winning actress Halle Berry flew down to Mumbai, India to attend a private event at a suburban hotel. Berry met her Bollywood counterpart Dia Mirza at the event. The two empowered women talked about climate change, pay parity, children and a lot more!
Dia Mirza, who is a big fan of Berry and her work said that the idea was to bring two women from different parts of the world to discuss common experiences between them.
While watching Halle's famous Monster Ball, Dia never imagined that she would be sharing a platform with the actress.
"She won a beauty pageant, found her way into films and subsequently started producing them. Ditto, so there was this bond of common choices between us, as also a shared love for the environment and nature which was a main topic of discussion. Halle was effusive, warm and wonderfully responsive to the interaction," Dia Mirza stated.
The actress added, "That's why I pointed out that the world is becoming smaller and women are making their own place here."
Dia also revealed that Halle is a fan of Indian cinema and even talked about a few Hindi films that she has watched. The two women also discussed the issue of pay parity and gender inequality in both their worlds.
Mirza further went on to say, "The conversation turned to movies when we were talking about pay parity and gender inequality. With Hollywood actresses bringing up the issue of pay parity, she wanted to know how our film industry functions and what role women play in changing things here. I told her that like women there, we too are learning to say 'no' because we know we deserve better. We are also pushing the envelope and going beyond acting to writing, directing and producing."
Giving us a glimpse of their conversation about stereotypes, Dia added, "In the early part of my career, I had to work really hard to get people to accept that there was more to me than the way I look. Halle admitted that's exactly how it had been with her too. While it's a blessing to look good, it's also easy for someone to put you in a box."
"Halle has fallen in love with India and I am pretty sure she will come back," Dia concluded saying Halle should be back soon.