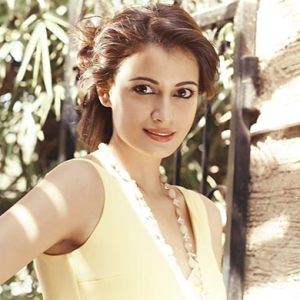 Actor, producer & conservationist, Dia Mirza has always been a strong proponent of social causes in the country. From being an active spokesperson on issues concerning nature and the environment, to associating with NGOs that champion causes close to her heart, the actress has made it a point to contribute as much as she can. On the occasion of International Women's Day, Dia had the opportunity to have a conversation with one of the world's most iconic father figures, Ziauddin Yousafzai, father to the Nobel Peace Prize laureate,  Malala Yousafzai. Their tete-a-tete revolved around Yousafzai's inspirations to his thoughts on the documentary, "He Named Me Malala". 
Excerpts from their conversation:
"Dia Mirza: What a great pleasure it is to be talking to such an inspiring figure like you Mr. Youzafi. To begin with I wanted to ask you what according to you is the principal role that access to education plays in one's life? 
Mr. Yousafzai: Thank you Dia for this opportunity and for the work you do for girl's education. As you know, education is a basic human right. In a child's life, quality education is essential, just as food, water, shelter and love. It gives us the skills and the ability to think critically, so we can become full – fledged human beings."
Dia has also joined hands with National Geographic Channel's #StandWithAGirl initiative to support the empowerment and education of the girl child. The initiative aims to raise funds for 5 NGO's that they have partnered with. NatGeo will also be screening a documentary on the courageous Malala Yousafzai who braved Taliban bullets to stand for the cause of girl education and girl rights.
The actress will be next seen in her first Indo-Iranian film Salaam Bombay.