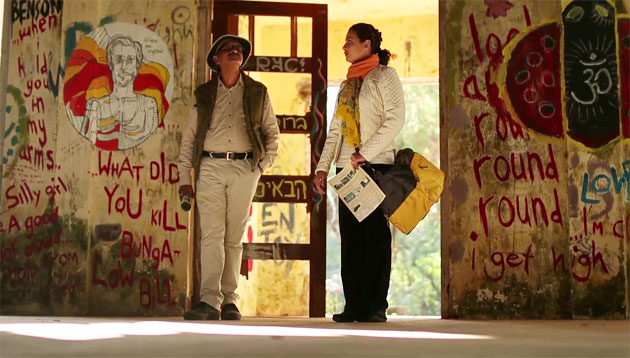 Actor and environmental conservationist Dia Mirza set on an enchanting journey with her television debut Ganga – The Soul of India. The show, which airs its third episode on Sunday, May 15, is sure to intrigue many adventure enthusiasts!
In the upcoming episode Dia is seen visiting the ashram of Mahesh Yogi in Rishikesh, made famous by the Beatles. The serene surroundings of the forest amidst which stands the structure of the Maharishi Mahesh Yogi ashram can be accessed by visitors via a breathtaking nature trail. Not known to many people, the ashram also housed the famous English rock band The Beatles in February 1968.
Dia reveals that it is while staying at this ashram that the rock band penned down songs for three of their classic albums, Abbey Road, White Album and Rubber Soul! The graffiti on the walls of the ashram are spectacular and vivid, specially the compelling artwork of The Beatles in black and white.
A nature enthusiast and staunch environmentalist, Dia also spent a few moments at the ashram meditating to rejuvenate the body and mind.
Get a sneak preview of her visit to the ashram here
Join Dia Mirza on this captivating voyage of discovery every Sunday at 12 noon on Living Foodz.