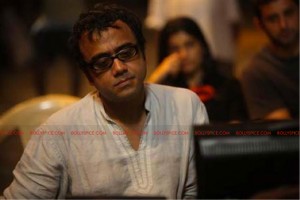 Dibakar Banerjee is one director who does not understand the word impossible. Most directors, who would shy away from a particular subject, Dibakar's eyes will look at the same subject with a perception that no one can think about.
He got the most unexpected cast together and created Shanghai, which is one of the most anticipated movies of 2012. Shanghai features Emraan Hashmi, Abhay Deol, Kalki Koechlin and Prosenjit playing as the front lead. The movie is a political thriller and showcases the real issues what most developing parts of India are suffering from.
Dibakar went for this particular ensemble because, in a regular Bollywood movie one won't expect Abhay & Emraan acting together and sharing screen space. Or in the same context, nor will anybody expect Emraan and Kalki to share romantic chemistry on screen. He wanted all these actors to come together and provide the most unexpected celluloid experience for the audiences.
Dibakar's Comment: "The reason for the cast is that just as in a typical Bollywood film, you'll never have Abhay and Emraan acting in the same film, the same way you'll never have Emraan and Kalki sharing a romantic relationship."
"I have wanted to take unlikely partners and force them to co-exist with each other and go through this adventure."