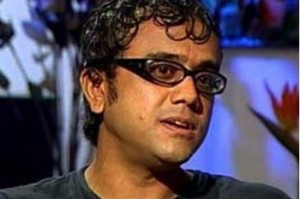 Dibakar always wanted to cast Abhay in a role which can bring out a cold side to him.
He adds Abhay is usually the black sheep in most of his films. In Shanghai, he is the core of conservative, middle class India who clings on to his patriotic belief that India has to take over China one day. I've known Abhay as a very spontaneous actor who doesn't rehearse much. But in this film, Abhay was different. He was playing a Tamil Brahmin who is an IAS officer.
Shanghai is a different movie with a different look, Emraan with a paunch and Abhay sporting a moustache.
Shanghai will be releasing on June 8, 2012, under the PVR Pictures banner.