Sony Pictures Networks Productions (SPN Productions), the film production arm of Sony Pictures Networks India (SPN), has announced its upcoming film, 'Soorma', directed by Shaad Ali.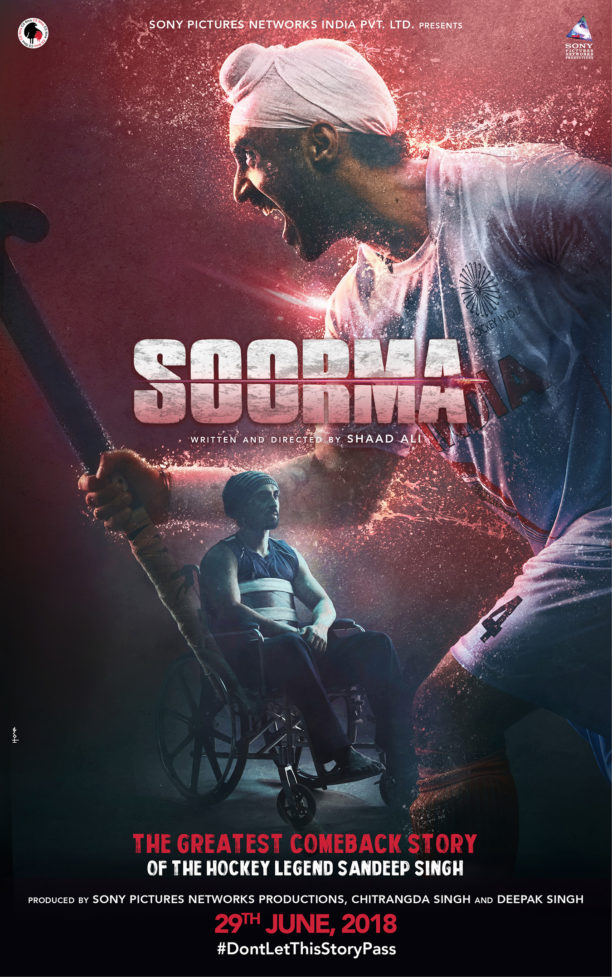 The film will bring to light the story of hockey player, Sandeep Singh, who played for India and went through many ups and downs in his personal and professional life. A true legend of the game, Sandeep was also the captain of team India, which he led to victory on several occasions. Amongst his many achievements, he holds an unbeaten record of the fastest drag flick in the world (Speed 145 Km/hr).
Director Shaad Ali says, "When I heard the story of Sandeep Singh I felt it is the best story I have ever heard. His journey is very inspiring and there is so much about his life that truly deserves a larger platform. I am so happy that we have a studio like Sony Pictures Networks Productions who have shown full faith in me to tell this story on the big screen."
The role of this illustrious hockey player, Sandeep Singh, will be portrayed by Diljit Dosanjh. The actor has undergone arduous training and what is even more interesting is that he trained in the sport with Sandeep himself. Taapsee Pannu has been paired opposite Diljit and she too has gone through vigorous training to learn the skills and nuances of the sport. Angad Bedi will portray the role of Sandeep's elder brother, Bikramjeet Singh.
At 31 years of age, Sandeep achieved what many could only dream of. His emotionally-charged life-story is inspiring in every way. Sneha Rajani, Deputy President & Head, Sony Pictures Networks Productions comments, "When I first heard of Sandeep Singh's story, I was deeply moved. Although his journey is a fairly recent one not many are aware of it. It will surely captivate the audience and more importantly inspire them. Sandeep Singh personifies what it takes to rise from the ashes and determination to overcome all obstacles will leave you stunned and in awe. We at SPN Productions are proud that we will be presenting to the world, what we believe is arguably the greatest comeback story ever in the game of hockey."
Shaad Ali has teamed up yet again with Gulzar Saheb to pen down the lyrics of this film. Shankar-Ehsaan-Loy have been roped in as the music directors.
Soorma is produced by Sony Pictures Networks Productions along with Deepak Singh and Chitrangda Singh who says, "The story of Sandeep Singh is very moving and inspiring and we want the world to know his journey. This is my first film as a producer and it couldn't get better than starting this exciting journey with Sony Pictures Networks Productions."
Written and directed by Shaad Ali, the film will be released worldwide on June 29, 2018.