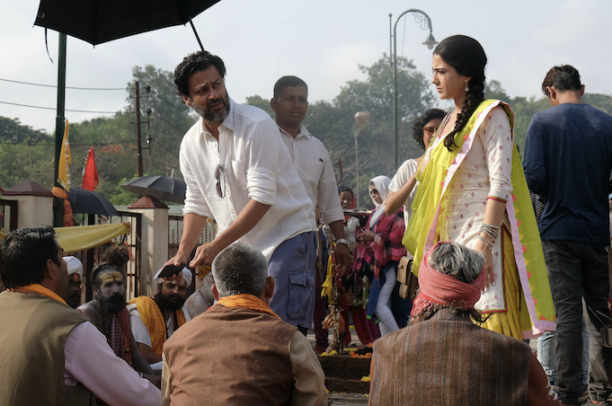 Helmed by Abhishek Kapoor, Kedarnath features Sushant Singh Rajput as the male lead with Sara Ali Khan making her debut, against the backdrop of the 2013 Uttarakhand floods in India.
First the synopsis: Kedarnath is a potent combination of love and religion, of passion and spirituality. Set on a 14-kilometre pilgrimage from Gauri Kund to Kedarnath, the 2000-year-old holy temple of Lord Shiva.
Mansoor, a reserved and reticent Pithoo (porter) helps pilgrims make an arduous journey upwards to the temple town. His world turns around when he meets the beautiful and rebellious Mukku who draws him into a whirlwind of intense love.
Destiny has plans for lovers amidst the uncertainties of life, nature and broken hearts.
About his film, Director Abhishek Kapoor said in an interview. "We released a teaser and a trailer of two minutes and various people are going to interpret it the way they want to," he said. "They have the freedom to do that as much as I have the freedom to say what I want to say."
On where the idea for the film came about, Abhishek shared how he saw porters carrying people in Kedarnath and was fascinated by the pilgrimage and the pilgrims.
About half of the film was shot in Kedarnath, including some 150 people being taken up and down the mountain for the shooting of the film. Along with making long treks, a snowstorm also affected the filming.
"There are some stories you don't choose, they choose you and Kedarnath was one of them" Kapoor said.
When talking about Sara Ali Khan, Abhishek said, "I felt that she had a spark and a strong personality. But she had no experience at all. The film is going to rest on her shoulders as she has a very strong part."
Pack Your Bag Films releases Kedarnath on December 7th 2018.