Deepak Tijori has returned to direction after a long time with Do Lafzon Ki Kahani. An unconventional but sweet tale, the story revolves around the bond of trust and friendship between a visually impaired girl and an ex-MMA fighter that eventually transforms into love. The director had a lovely time shooting for the film even comparing it to Mahesh Bhatt's classic Aashiqui where he played an important character.
"I'm doing a romantic film for the first time after a long time even as a director. And obviously, I remember Bhatt sahab regularly and even the moments of 'Aashiqui' were coming to my mind while we were shooting the scenes. And this definitely helps. You'll see a lot of images of Bhatt sahab in the film," remarked Deepak.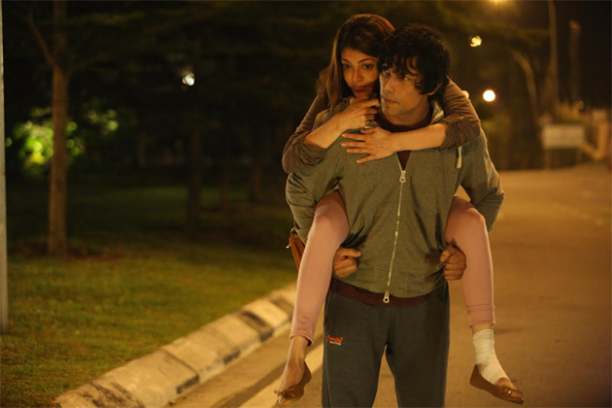 The film brings together Randeep and Kajal for the first time on screen and their chemistry is brought to life to the backdrop of breathtaking music. The official music label for the film T-Series have brought together various talented artistes like, Ankit Tiwari, Amaal and Arman Mallik, Meet Bros, Dr Zeus and many more who contributed to the melodious tracks in the movie that are fast catching the audience's fancy.
Commenting on the casting and music of the film, Deepak said, "The film is basically a brooding love story and that was the reason we had to meticulously cast the actors for the film. The music of such a film also plays an important role. And I'm sure what we've achieved is remarkable and we're all excited and happy with what we've achieved in the film."
Watch the beautiful story at a theatre near you now.
Presented by Jayantilal Gada under his banner Pen India Ltd. and produced by Dhiraj Shetty, Avinaash V. Rai and Dhaval Jayantilal Gada. Do Lafzon Ki Kahani is an upcoming romantic film, directed by Deepak Tijori and starring Randeep Hooda, Kajal Aggarwal in lead roles. The film is released on 10th June 2016.