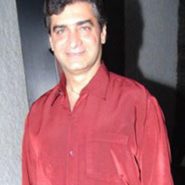 Director Indra Kumar has come out with a statement clarifying the casting and about more his new family entertainment film Total Dhamaal.
"While the news is true that we have parted amicably with Sanju for the film, I further want to clarify that Riteish is very much a part of the superhit franchise and there is absolutely no adult content in Total Dhamaal. Total Dhamaal is family entertainer, just like Dhamaal and Double Dhamaal!"
Stay tuned for more!