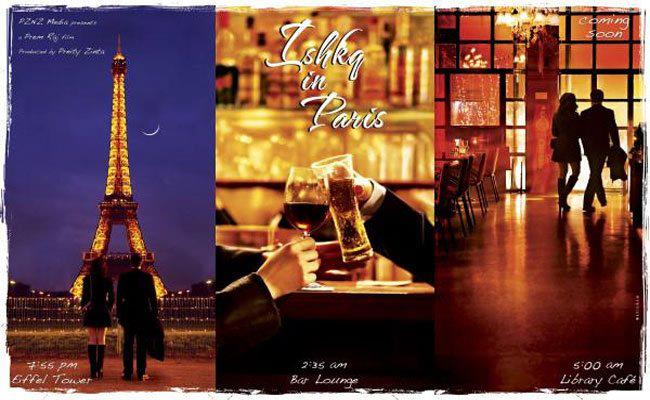 Now in theaters is Prem Raj Soni's Ishkq in Paris starring Preity Zinta. The romantic comedy is, according to the director, race-y, pace-y and fun, much like the city it is set in – Paris.
Do Ajnabi, Ek Raat, Sheher Paris. Akash (Rhehan Malliek) and Ishkq (Preity Zinta), two complete strangers, after having met on a train from Rome to Paris, end up spending the evening together in the romantic city.
However, owing to a no baggage pact set by Ishkq, the two part ways the next morning without a proper goodbye. Ishkq, being the strong-headed independent girl, moves on, while Akash ends up falling for the girl he spent the evening with. They cross paths once again in Paris but will there be Ishkq In Paris?
See what else the director revealed to us about working with Preity and all things Ishkq in Paris in this exclusive interview.
How Ishkq in Paris came about
Well, Ishkq in Paris was a film I wrote 1½ years to 2 years back. This was in my mind because I have been knowing about Paris since childhood. I have been hearing a lot stories about Paris, as all of us have heard, that it is the romantic capital of the world. Stories about how people find love in Paris. Knowing all of that I made this script, but it is a little twisted. It says that you can find everything in Paris but love. It talks about how difficult it is to find love in Paris. How Paris is just a fast city and everything happens in Paris – on one street you find a love story that takes place and at the end of the street, there's a breakup. Paris just kind of attracted me towards it and I thought of writing a script around it and that's how it started.
So the story is set in Paris. It's about this girl who is half French and half Indian who lives in Paris, who understands the fast life of Paris, but her heart is Indian. It is, in a way, talking about the youth of the NRI people and their mindsets. The story is fast, it is racy, it is pace-y. It is about how life puts you into a situation and you have to get out of it. And how you are in love.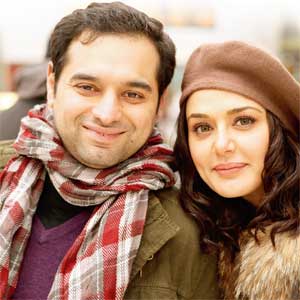 Working with Preity Zinta
It was fabulous. I have known Preity for a long time and she's been a friend. It's been a long time since she was in movies. I wrote this character; her name is Ishkq in the film. Once I finished writing it, I knew it was only Preity who could play this part because she's the queen of rom-coms in India. She's the one who introduced the genre of rom-coms in India. For me, to get her back in movies and do this film was just very important. So I met her and discussed the script with her. I said this should be your comeback film and she readily agreed, which was fabulous.
Preity – The Producer.
She's worked in so many films. She's such superstar. She's worked with all of the production houses in India and she's worked with all of the producers and so her knowledge of production was vast. It was very clear in her head what a producer does for his film and she came with that headspace. So for me, it was not very difficult to make her understand that as a director I need this. She knew it all and she gave me all the comfort to do it.
Preity – the Actress
She's a very sincere and hardworking actor. She takes her job very seriously. I could see the nervousness in her when she started filming with me … as if it's her first film. But that is how a good actor is – a good actor is never confident, a good actor is always nervous to find their path towards the character so they can portray it really well and that's what Preity was. That impressed me a lot about her. She worked very hard on the part. She had done her homework right; she figured out every small detail of what she wanted to do as Ishkq, which being the superstar she is and experienced actor she is, she didn't take it for granted. That is what was fabulous about her.
Casting the main hero.
Preity has worked with a lot of stars, big, big superstars, and when I finished the script and I had gone to her and requested that it not be a star in the lead. I said, 'I don't want a big huge star with you like Salman Khan or Shah Rukh Khan that you've worked with. The only reason behind it is that you are coming into movies after couple of years and I wouldn't want anyone to identify Ishkq in Paris as: Oh, it's a remake of that film. Oh it's that kind of film that Preity has done or it's this kind of film'. I wanted it to have it's own identity. It was very important for me to give it a fresh look. So I had this idea and said, 'If you would readily agree to do this film my request is that you would do it with a newcomer because that would give a lot of freshness to the film.' She understood my point, which I am very glad, and she agreed to it.
Rhehan
He's a very, very sincere boy. He is new. This is his first big movie and he was all enthusiastic. He worked really hard. The goodness and the kind of sincerity and exuberance that I required as a character, Rhehan is exactly that and he gave it his all. His dedication made that character, Aakash, really come to life. I am sure he's going to do a long way.
French actress Isabel Adjani
Her body of work is amazing. I mean it's going to sound very stupid of me to talk about her and her body of work because she's so huge and she's done such fabulous work. I feel humble and very fortunate to work with her because she's such a great actor.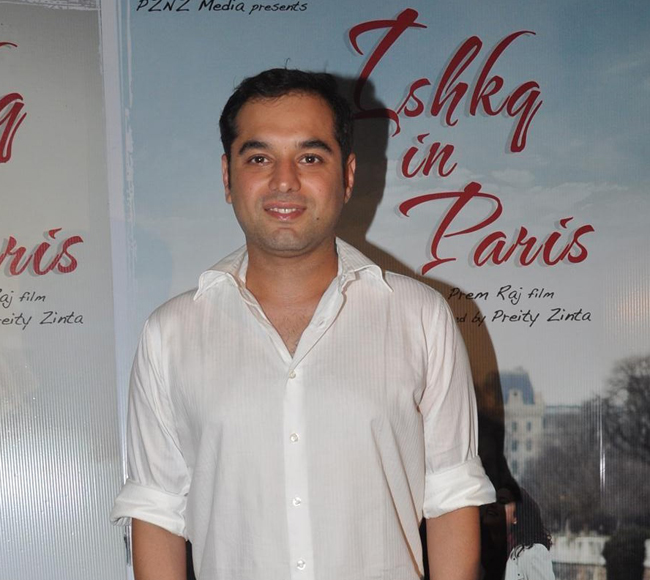 Shooting in Paris in the cold!
It was the coldest winter in Europe in 65 years. We started filming in February of 2012. We didn't realise it was going to be so freezing cold. At one point we were like OMG why are we into all of this! Every day, seriously, was like going to war. It was trying to resolve a problem, trying to face a challenge and overcoming all of it. Every day was just a new day thinking okay, the passion is going to drive us to make this movie. And this is what it did. We wanted to make this movie and that was more important than anything else in the world for us. That is the energy I think that this film has. Every person in the unit just wanted to make this movie happen.
The music.
My mind was pretty clear about the music and wanted it to be Bollywood, obviously. There was one song that we wanted to have French along with Hindi in it. We felt that is it was very important to incorporate French in a movie that is being made in Paris and is a Parisian love story. It was not very complicated as far as songs are concerned. It was a bit difficult to put it all in place. I think my composers did a fabulous job.
Salman Khan
Salman is wonderful. He is a big superstar but more than that I think he is a great human being. When I wrote this movie, I always had him in mind for that part. When I finished the script and Preity and I approached him, he readily agreed to do it, which was really nice of him. Thank God, because we didn't have a second choice and we didn't want a second choice so we got what we wanted!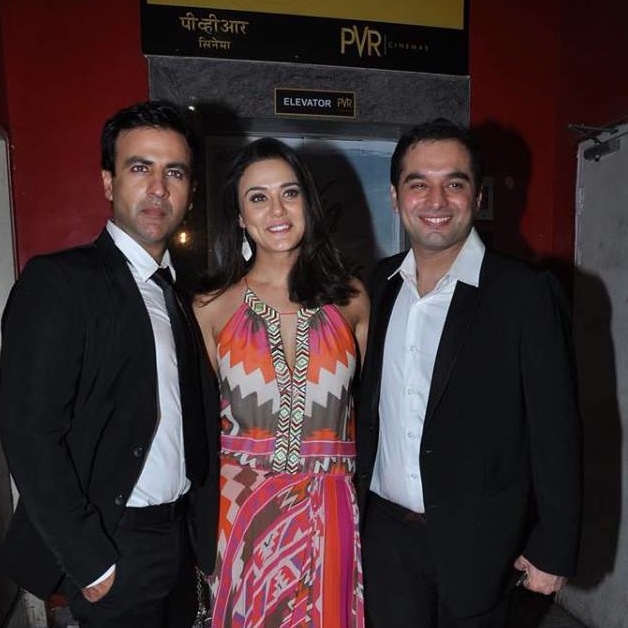 Excited for release
I am a bit nervous and excited at the same time about the release. The kind of reception we have received for the trailers and promos has been good. It is looking very fresh and everyone likes them. We are crossing our fingers and are raring to go. I am sure when they see the kind of hard work that we have put in and the passion we have put in the film I am sure people are going to like it.
Thoughts on Hindi cinema today
We are growing by the day. It is becoming better and better. We are at par with any other film industry in the world. For the number of movies we are making, we are churning out and we are making successful films, I think it is incredible.
His illness
I am fine now. This film has been challenging and it has made me see life in a different light. I am glad that I am out of it now. It has taught me a lot. It has been an enriching experience. As far as I am concerned I feel I am a better person now.
Ishkq in Paris is…
It's a rom-com. It's zippy. It's energetic. It's very funny. It's got slice of life moments. It's true to life. It's logical. Kindly do not leave your brains behind be sure to bring them along with you and you will have fun!
Ishkq in Paris is in theaters now!