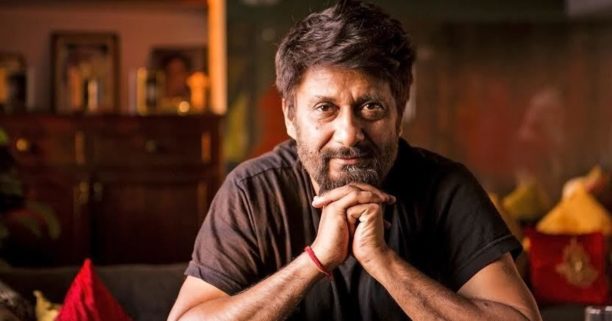 Vivek Agnihorti is a director who is known for his unique and varied films. From his debut Chocolate (2005) to Dhan Dhana Dhan Goal in 2007, to 2014's Buddha in a Traffic Jam, Agnihotri presents cinema that always tells an intriguing story in a very stylistic way. His rare films, that garner rave reviews, are ones that have not been done and seen in cinema before.
His newest film, which is in theaters now, is another completely different project with a unique and intriguing way of telling a story. The Tashkent Files tackles the mystery of the death second Prime Minister of Independent India Lal Bahadur Shastri, Shahstri died under mysterious circumstances in Tashkent Uzbekistan, (which was a part of Soviet Russia back then), hours after signing the peace accord with Pakistan, and a whole new set of truths, each different from the other started to emerge.
Let's set the stage and give a clue with the trailer
Mr. Agnihotri took time out of his very busy schedule to answer Stacey's questions on the making of The Tashkent Files, including how he wrote the story, how he chose and worked his cast that included Naseeruddin Shah and Mithun Chakraborty and what he hopes audiences will take away with them after watching The Tashkent Files.
Is directing and being a part of movies something you always wanted to do?
No. I was in advertising and never ever thought that someday I'd be making movies. It so happened that I had a disagreement with one of my Ad film producer and then I decided to make it myself. I didn't even know how to give commands. But, if there is a strong will there is always a way.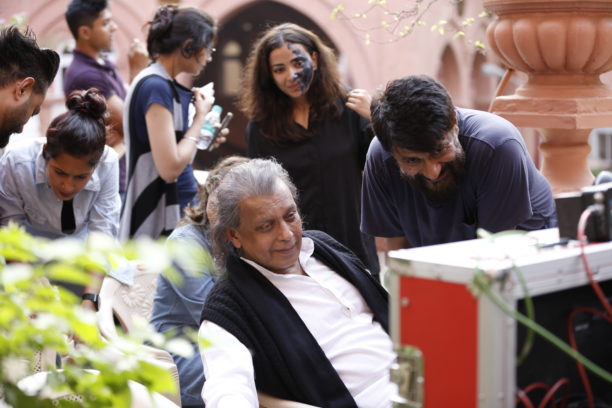 How would you describe your styles of films and stories?
I am a learner. I like to learn new themes, genres, structures, styles while making films. For me, making films is like going to school of storytelling. I'd say I have no fixed style and that is my style. Maybe, that is why they call me a 'stylist' filmmaker. 


What made you want to make The Tashkent Files?
The mystery of India's 2nd PM's death in a foreign land remains unsolved for last 53 years. That itself is a brilliant plot. 


How would you describe this film?
Honest. From the heart. A murder mystery. A probe.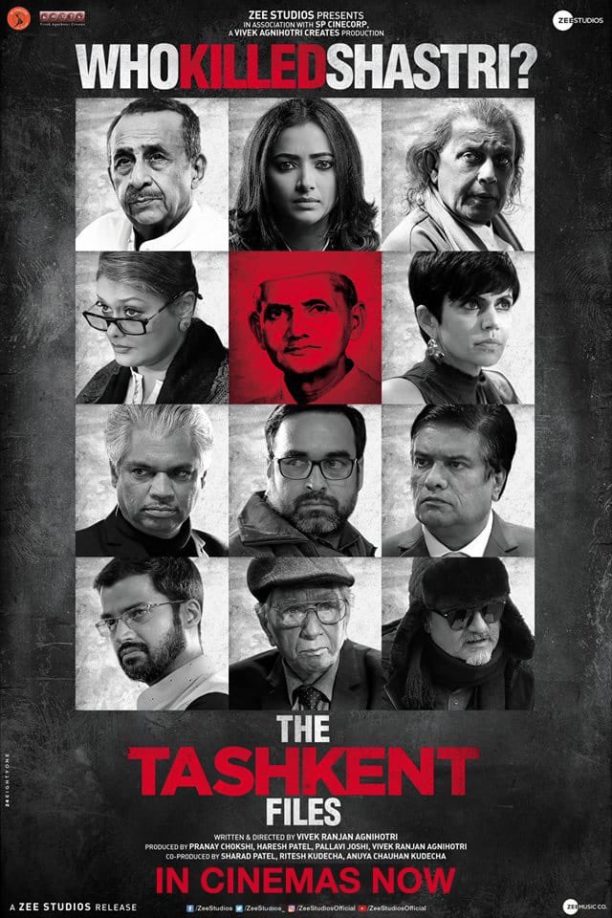 Can you tell us the story of the film from your perspective?
I have just tried to put all views in one film. It's for the viewer to decide how he/she interprets it. Since it's a murder mystery talking too much about it would give away crucial details which should be reserved for a watch.


What research did you do for this film when you wrote it?
I became a whistleblower for one year and invested in parliament records, RTIs, CIA and KGB's secret documents. Also, I crowd sourced research from general public. One source led to another and it was a long drawn process. In fact a big chunk of my research is included in the film at source.



Can you tell us about the appeal you made to the public about this mystery?
Since there weren't many records so I relied on people who witnessed or remembered about the happenings 53 years ago. The response was overwhelming and this led me to some startling facts which became the fulcrum of my script.


Will we know the truth by the end, can you tell us that?
You will know the truth of the politics that played around it. The rest is up to you to watch the film and figure out.


What do you hope audiences will take away with them after seeing the film?
That in a democracy every citizen has a right to truth.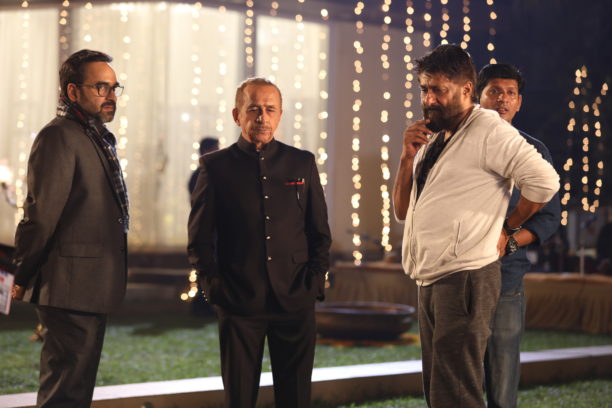 How do you decide who is perfect for the roles?
When the characters started developing I could see who would fit into it without bringing in the baggage of his/her image. 


How do you work with your actors to prepare them for their roles and the film?
I don't like to train, groom or condition actors. I like them to be spontaneous. I just asked them to find the honesty of the moment.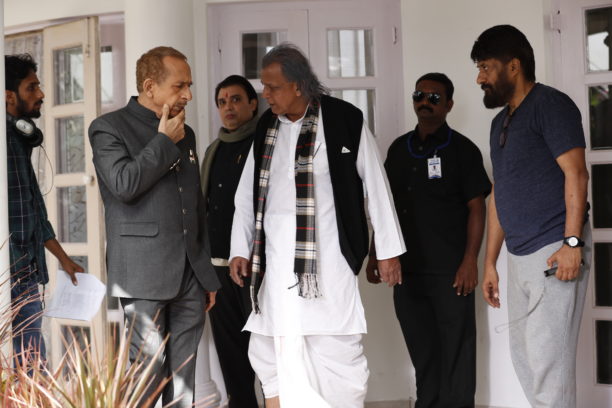 This is quite an incredible cast, how was it to work with Naseeruddin Shah and about Mithun Chakraborty?
Both Naseer and Mithun are institutions. Two different schools. Both prepare but in a very different way. I learnt a lot. It was like going to an acting school.

What are you most proud about with this film?
The film, per se..

How much did the film change from your screenplay to final film version?
This film kept evolving at each stage, but never, ever diverted from it was supposed to deliver.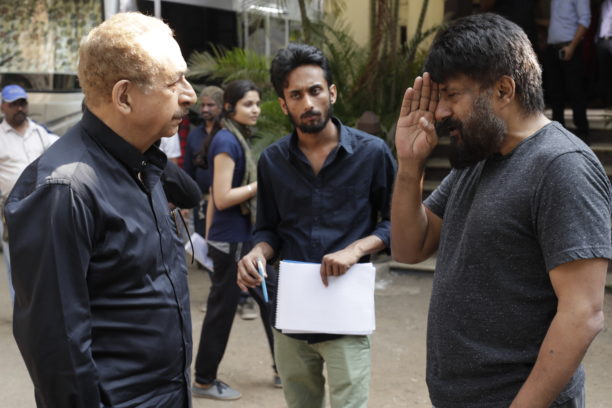 How would you describe your directing style?
I am discovering it myself. But I am spontaneous. I trust my instincts.

What do you love about being a director?
Directing. Learning. Exploring new themes.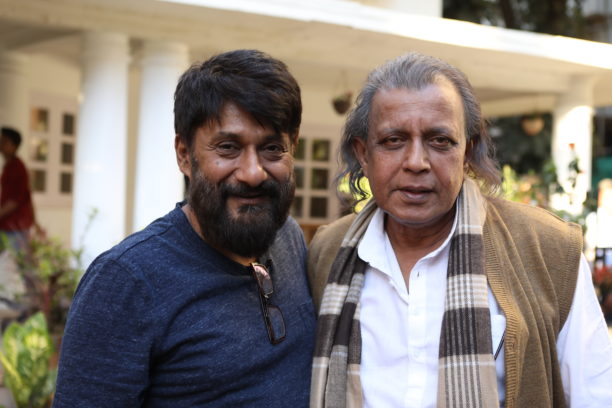 What is the most challenging thing for you?
Finding new themes which I want to invest few years in. I like to dwell on subjects, stay with them, put in a lot of research. My pre production is a long drawn one. Hence it is important for me find the theme/story that is compelling enough to stay with for a long while.


How much does the editing of a film contribute to the story because you can shoot many takes, do different scenes and more, so how does that work to create to make the movie? Is that where the final movie is made?
I always think like an editor. I make my film twice. Once on the scripting table and another on the editing table. Everything else is execution. 


Looking back over your career so far what would you say?
Miles to go before I sleep.
Also starring Shweta Basu, Pankaj Tripathi, Vinay Pathak, Mandira Bedi, Pallavi Joshi, Ankur Rathee and Prakash Belawadi, The Tashkent Files is in theaters now!