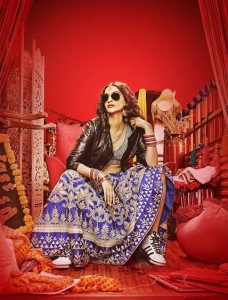 Dolly Ki Doli has currently been the most awaited movie with its catchy trailer and funky music, and cinema enthusiasts who were looking forward to this comic caper have given it a thumbs up and enjoyed the film thoroughly!
The great news is that Dolly Ki Doli has garnered Rs 2.55 Cr on day one and Rs 3.44 Cr on day two, which sums up to a whopping amount of Rs 5.99 Cr in just 2 days! Sonam has been receiving rave reviews for her brilliant performance and the film is said to do steady business over the long weekend!
Kudos to team Dolly ki Doli for such a flying start.
Well, get set to find out whom Dolly marries or if she stays single by catching the film in the nearest cinema!
Dolly Ki Doli is produced by Arbaaz Khan Production and is directed by Abhishek Dogra.