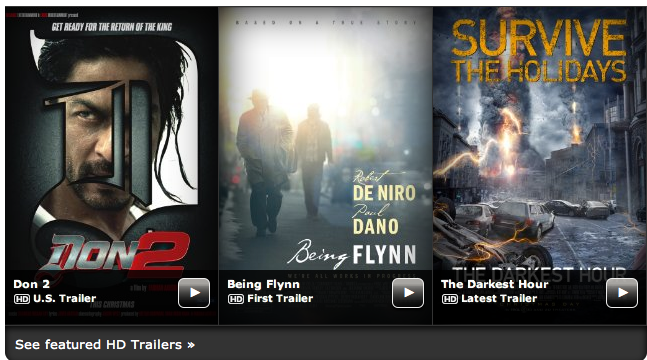 Here is a cool thing! The trailer for Shah Rukh Khan's upcoming action blockbuster DON 2 has premiered prominently on November 30th at the top of the frontpage of IMDB.com, the industry leading film database site used by tens of millions of movie fans worldwide. Rarely – if ever – does a Bollywood film receive such a high-profile position.
See it today in all its HD Glory:
http://www.imdb.com/
Starring Shah Rukh Khan and Priyanka Chopra, DON 2 attacks theaters worldwide on December 23. Having conquered the Asian underworld, Don now has his sights set on European domination. In his way are the bosses of the existing European underworld and all law enforcement agencies. The action shifts from Kuala Lumpur to Berlin as Don must avoid assassination or arrest, whichever comes first, in order for his plan to succeed.
Stay tuned because we have more exclusive stories on all things Don 2 just for you!