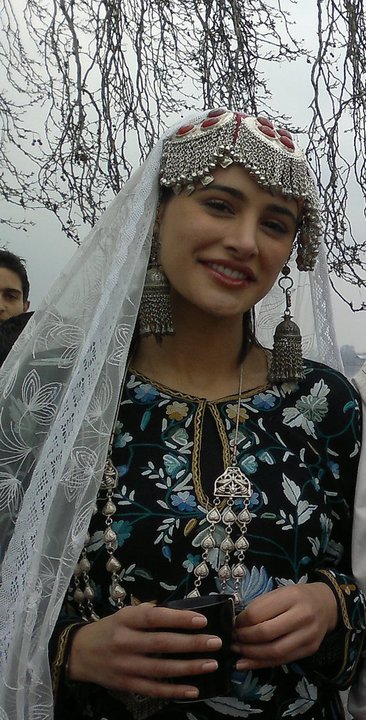 Dubbing for artists who are foreign to the language is a long standing habit of Indian cinemas. We've taken the easier route rather than getting the actress or actors to train and speak for themselves. This has been something that has applied to foreign actors from time immemorial even though they may just be as foreign as being from another state. Sridevi was dubbed in her initial years. More recently I currently reigning female super Katrina Kaif has been dubbed for 99% of her films. Sadly the dubbing route is taken not only for foreign actors but actors whose voices the director clearly doesn't want in the film. John Abraham and Dino Morea have been dubbed over and over again in their various Bhatt ventures. Vikram Bhatt was quoted once saying that Aftab's voice in Kasoor and Ankahee wasn't what was required of a character and thus the director proceeded to dub for the actor himself.
We don't often speak about this habit of dubbing but debutant Nargis Fakhri decided to speak up when questions were raised about her voice in Imitiaz Ali's Rockstar.
"I remember spending 10 hours in the office, from Monday to Sunday, dubbing for my own scenes. I did 5-10 scenes, but I don't know why they weren't taken. I was very upset that I didn't get to dub for myself," is what the actress said when TOI asked her about the hard work required for mastering a craft in a new environment and industry.
Nargis is perhaps one of the only people to speak up on the matter rather honestly and blantly. She's perhaps also the only person to express the need to dub for herself.
One recalls Deepika Padukone's much talked about debut Om Shanti Om during the promotion of which Farah Khan claimed, rather falsely, that the film is sync sound and that Deepika's voice was used. Later on we also heard Farah saying that only one character of Deepika's is dubbed to differentiate from the other. Now, many years after the release and after many subsequent Deepika films it's rather clear that Deepika's voice was nowhere to be heard in the entire film.
Here's hoping that directors start having a bit more faith in their actors or better yet, start casting actors who not only can look the part but speak the part also. One wonders how does one give someone the 'actor' tag when the so-called actor didn't perform the most inherent part of expression onscreen, speech.