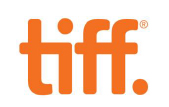 The Toronto International Film Festival revealed more details about its planned Asian Summit, which takes place on Monday, September 10th, at the Shangri-La Hotel in Toronto. It was no secret that the guests of honour would include internationally renowned actor, director and producer Jackie Chan, and it was revealed today that Harvey Weinstein, co-Chairman of The Weinstein Company, will act as the MC for the summit's closing banquet.
The aim of the Asian summit is to provide programming that explores the relationship between East and West, by bringing together industry experts and specialists. "In a year when our Opening Night Gala Looper is a US-China co-production, we're pleased to provide a platform in Toronto for industry leaders in both Asia and the West to get to know one another better. It will be an honour to be in the room as people like Senator Dodd, Ashok Amritraj, Bill Kong, Mira Nair and Stuart Ford share ideas with Summit delegates," said Cameron Bailey, Artistic Director of the Toronto International Film Festival.
The programming is heavily focussed on Asian cinema, and includes: a discussion on film policy featuring Senator Chris Dodd, chairman of Motion Picture Association of America; a dialogue on film financing featuring Bruno Wu of the Seven Stars Entertainment, Stuart Ford of IM Global and Kenneth Tan from Media Development Authority Singapore; a global talent panel featuring ICM's David Unger, Echelon's Andrew Ooi and Loeb & Loeb's Stephen Saltzman; a discussion on production with Ellen Eliasoph, Village Roadshow Asia, Jeffrey Chan of Bona Film Group, Isabelle Glachant (11 Flowers) and Lemore Syvan (Man of Tai Chi); a panel on Japanese culture with Kayo Yoshida of Asmik Ace Entertainment; an exclusive conversation with Ashok Amritraj of Hyde Park Entertainment; a exploration on sales with Kini Kim of CJ Entertainment, Etchie Stroh from Moonstone Entertainment and Michael Werner of Fortissimo Films; a study on genre films with Bill Kong of Edko Films, filmmaker Eli Roth, Tom Quinn from Radius-TWC, and Stephen Fung from Diversion Pictures; a panel on exhibition with Ellis Jacob of Cineplex Entertainment, Larry O'Reilly of IMAX and Ivy Zhong of Beijing Galloping Horse.
But South Asian cinema isn't being ignored in this effort to bridge East and West. One panel will have a decidedly Indian perspective: India: Bollywood & the Independents will feature Shailja Gupta (Red Chillies), Guneet Monga (Anurag Kashyap Films) and Mira Nair (The Reluctant Fundamentalist).
Panel moderators at the Summit will include Patrick Frater from Film Business Asia, Zaib Shaikh from Governor Films, Wendy Mitchell from Screen International, Mike Goodridge from Protagonist Pictures, Peter Howell from the Toronto Star, Jason Gray from Screen International, Meenakshi Shedde, Sean Farnel and TIFF's very own Cameron Bailey and Colin Geddes.
Further information on guests and programming will continue to be announced in coming weeks.
The Festival's Sales and Industry Office will be selling a limited number of passes to industry professionals who are registered with the Festival. Passes are currently on sale, visit www.tiff.net/industry for more information.