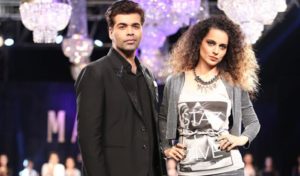 Recently, a lot has been once again said and written on nepotism in Bollywood. It all started on the latest edition of Koffee with Karan, where Bollywood actress Kangana Ranaut accused filmmaker Karan Johar of favoring starkids. Then at the recent IIFA in NY, Karan Johar, Saif Ali Khan and Varun Dhawan cracked a joke on the subject saying nepotism rocks. This received a lot of backlash from the public, after which Karan Johar apologized for the joke, while Saif Ali Khan wrote an open letter in which he explained his point of view on the subject. His letter received a response from Kangana, who started the debate.
What is nepotism? Nepotism as suggested by Kangana is that starkids are given roles just on the basis of them being born in the industry. Having talent to actually perform is not being considered. There are auditions but starkids win… even without the audition. Just look at recent years: Sooraj Pancholi, Sonakshi Sinha, Shraddha Kapoor, Athiya Shetty, Sonam Kapoor and so on. It almost seems as if they're being told: just work on your body, your appearance and everything will be fine.
Acting is something you learn on set. And if you can't act? Don't worry. Every year you'll get about four or five chances to prove yourself, even if all of the films flop. It's your birthright. For example, Saif Ali Khan.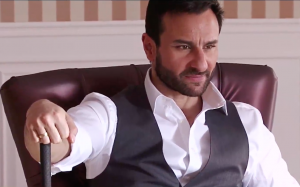 Why bother looking for talent?
Saif himself said in a recent interview that it took him ten years to prove himself. Did he hear himself when he wrote that down? 10 years! For a struggling actor, it might take 10 years to even meet one producer, because most of them these days don't want to meet a struggling actor. Why go through so much trouble of finding talent, when you can just turn to a starkid and think: his father/mother is/was popular so it can be guaranteed he will bring in some money? Why risk all that, for talent? It's all simple math and of course easy access.
There might be a struggling actor out there, who is just as good or better, but will never hit the screens because he or she is not from a filmy family. We will never know as they are not given a chance.
Genetics has nothing to do with Talent
Saif mentioned in his open letter that acting has to do with genetics and compared artists to horse breeding. Let's take a look at that theory.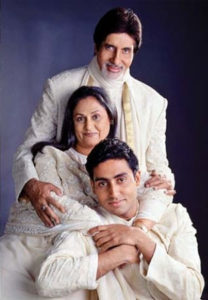 If acting has anything to do with genetics, then shouldn't Abhishek Bachchan be the best actor around right now? He is the combination of legendary Amitabh Bachchan and Jaya Bhaduri, both extremely talented people from non-filmy families. What went wrong? I am not saying he is a bad actor, but if we have to believe the theory of racehorse breeding that Saif suggested, then Abhishek should be better than his parents. So…something went terribly wrong here.
Talent has nothing to do with genetics. You either got it, or you don't. Just because one's family members are all doctors, doesn't mean all the kids can be doctors as well. Maybe they are great at soccer or want to practice law.

 Actors as Shah Rukh Khan, Akshay Kumar, Nawazuddin Siddique all come from a non-filmy backgrounds. Where did their talent come from? DNA?
I don't think so.
Media supports Nepotism 

But Saif did have one good point in his open letter. The media is one of the flag bearers of nepotism. Look at how eager they are after pictures of Taimur, Abram, Aaradhya and Misha. The day the kid is born, media declares, "This will be the next Bollywood star in 20 years."
Are you out of your minds? They're kids. The media forces them into being something, creates a picture in the minds of the public while the little baby doesn't even know or understand anything about it. I agree, there is a certain curiosity for the life of the rich and famous, including their kids, but please have some respect. The media makes sure nepotism is encouraged. By making these kids into something they may not even want to be. But hey, if that is what they are saying and if that is what the public wants, the producers are simply taking advantage of this. Because apparently the public is asking for it. While the public might not have specifically asked for it, the media is just blasting their pictures all over the internet and forcing it onto the public. So people get used to seeing them and wanting to see more and more. It's like media is brainwashing people to be superficial, and producers take that as a sign to turn to starkids.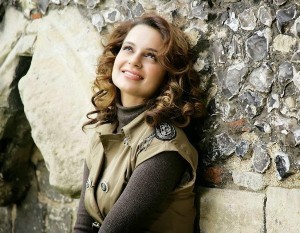 Privileged can't be blamed
Kangana is right when she says, "The privileged are the least to be blamed in this debate, since they are part of the system, which is set around chain reactions."
You can't blame starkids for being privileged. They are born into a filmy family. They don't know better unless it's explained to them. It's a vicious circle they are part of. If all your life people around you tell you that you'll be the next superstar, you'll start believing that.
How do you act?
But the only thing I fail to understand is how can you as an actor cannot imagine or understand (an actor does that in order to get in character) what people go through to get that one chance? The desire one has to get that one chance to showcase their talent to the world? Actors see that fire in the eyes all the time when they visit sets of tv-shows where people showcase their talent. Yet, they are unable to understand.
I can understand, the rich and famous got everything they wanted in life brought to them on a silver platter, they didn't need to work to pay for college, didn't have to work to pay bills, don't know the struggles of having no job to support your family, etcetera. 
They don't have to go through things such as humiliation, racism, jealousy, bullying, being kicked out by your family because they think you are stupid to chase your dreams. They have the freedom to do whatever they want to do in life. Yet, these actors don't feel it, don't have that desire. If you cannot put yourself in someone else's shoes, I tend to wonder how you can act? Because acting is all about feeling a character.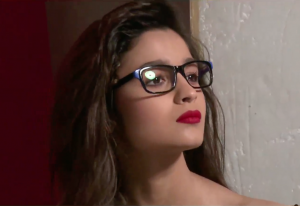 Change will only happen if Bollywood wants it to happen
Starkids should realize they have a huge advantage. They get chance after chance after chance after chance. Acting is a secure job. An outsider gets one shot. Did the movie flop? His career is over. No more chances there for you, my boy. It doesn't matter how good-looking you are.
Unfortunately that is how the world works. And I don't see Bollywood producing talents like Hollywood produces them. In order to really look beyond the film families, one needs to change the way they cast people. They need to take the example of Hollywood and have casting agencies that focus on casting and casting only.
Of course there are exceptions, like Alia Bhatt. A talented young lady from a filmy family. Her father is a writer, director and producer and her mother an actress. Is it in the genes? No. It is her passion, love for what she does, exploring herself, hard work and dedication that got her where she is today. And that cannot be found in your genes.
On the other hand, while Bollywood is apprehensive to take on young talent there is always Indian Television. Television is gaining in popularity and genres like 24 are being explored. Tv-producers like Ekta Kapoor are welcoming new talent with open arms. And who knows, after having worked on TV one can get into Bollywood at a later time in life like Amit Sadh or Sushant Singh Rajput.
As Kangana said, "Change can only be caused by those who want it. It is the prerogative of the dreamer who learns to take his or her due, and not ask for it."