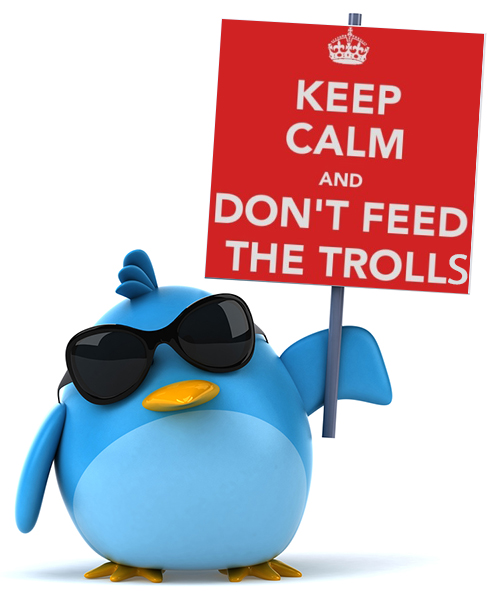 In recent years more and more celebs join social networking sites to get in touch with fans, share details of their personal lives, but also to promote their films or speak their minds on important issues. But the virtual medium also has a disadvantage because celebs are often the target for trolls who use the medium to garner negative attention.
A troll provokes and insult celebs in the online world. They can be found on chats, in fangroups or social networking sites such as Twitter and Facebook. It's basically cyber-bullying. They get a kick out of anonymously attacking other people and can make your life a living hell.
Ignore attention seekers
The recent victim of such a troll is Mr. Rishi Kapoor, who was called a C****** on Twitter. This was not the first time Mr. Kapoor was under attack. When he joined, he quit Twitter for a few hours because he couldn't handle the negativity, abusive language and disregard for seniors. But thanks to filmmaker Sajid Khan he reconsidered and joined Twitter again, only to be exposed to abusive language once again. This time composer Shekher told him to ignore these attention seekers. He is not the only victim.
Narrowmindedness
In recent years, we have seen celebs such as Imran Khan quit Twitter because trolls put out nasty comments on his acting. Khan felt the medium wasn't right for him. Even superstar Shah Rukh Khan had quit Twitter for a while because of the judgements, religious intolerance and narrowmindedness…. and more recently our own Bhaijaan, Salman Khan, threatened to quit Twitter if the trolling didn't stop. He added that he didn't appreciate his fans attacking his friends under a false identity.
Over-exposed
There used to be a time when a film star carried an aura around his persona. The star was untouchable and not much was known about a film star. Technology and media has blurred that vision completely and a star today is often over-exposed. Some celebs do become emotional when they are under attack, but with social media being a necessity they really have no choice to be exposed to ill behaved people.
Twitterwars
The pro of social media is that people now actually have a chance to 'talk' directly with their favorite stars and share their love in the knowledge that it will be read by not only the star but millions of other fans as well. They interact with each other and share their love. Stars have somehow become personal property. So the con is when something bad is being said, fans will feel offended which results in so called Twitterwars.

Spread positivity
When I scroll through Twitter I do wonder why people waste their time to troll. What is it that gives one a kick to insult others? Do people, in this day and age, really don't have anything better to do with their time? Have they been insulted on Twitter and think that doing it to others is somehow poetic justice? My opinion is when you don't like someone it's a waste to spend even a second of your time on them. Spread love and positivity…please do share your opinion but in a civilized manner. And celebs…they should just ignore these trolls. Like Vishal Dadlani once said: We Will … We Will Block You!