Opening week is here and the brand new Trailer has just premiered revealing more about the film everybody is talking about – EK LADKI KO DEKHA TOH AISA LAGA.
Some love stories are not simple, Sweety's is one such story. She has to contend with her over-enthusiastic family that wants to get her married, a young writer who is completely smitten by her, a secret that she harbours close to her heart and ultimately the truth that her true love might not find acceptance in her family and society. Resolving these issues proves hilarious, touching & life changing. Welcome to the most unexpected romance of the year!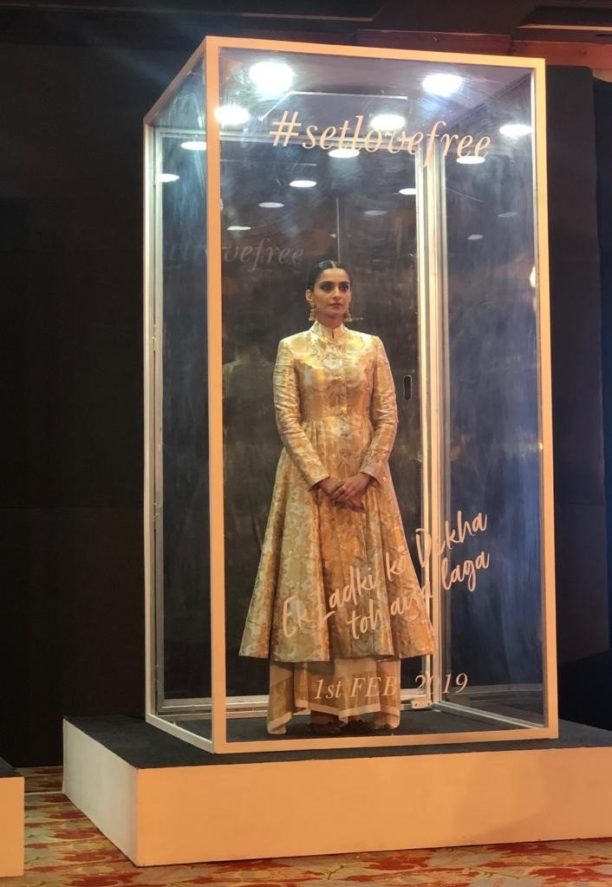 Starring Sonam Kapoor, Anil Kapoor, Rajkummar Rao, and Juhi Chawla and directed by Shelly Chopra Dhar, this highly anticipated film, releases this Friday, February 1st.
With this brand new trailer we are taken even more into the story. Love should not come with any labels and it should set one free. Sweety's love story comes with a secret which complicates her relationship with her family. Will this secret be accepted by her family and society? Will her family come to terms with her secret and help #SetLoveFree?