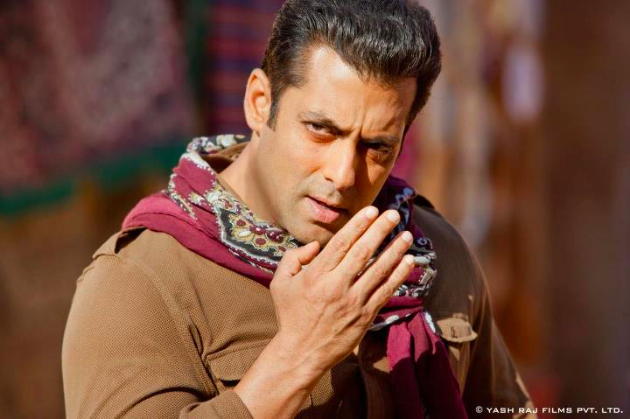 After a blazing start at the Box Office that saw the opening day record of Agneepath broken by a huge margin, Ek Tha Tiger continues its world domination.The 32 crore opening day figure easily eclipsed the previous best of 23 crores held by Hrithik Roshan's Agneepath. It also broke the record of highest single day gross previously held by Ra.One which stood at 25 crores.There were drops seen on Thursday and Friday, but the weekend dispelled any doubts regarding the longevity of Tiger.The first three day cumulative figures also registered a new record breaking Shah Rukh Khan's Ra.One's which was the previous best. All in all, Ek Tha Tiger has been shattering records all around.
Ek Tha Tiger became the fastest film to breach the 100 crore barrier. It did so by Monday when Eid holidays added to the on-going craze. Now the seven day total of Ek Tha Tiger stands at an incredible Rs. 137.15 crore. Boasting of such a huge opening, Ek Tha Tiger has now its eyes set upon the record held by 3 Idiots, The trade analysts are unanimous in their opinion regarding the prospect of breaking the 200 crore barrier. In the process, Salman will break the records of his own movies, Bodyguard and Dabangg. Also Salman will complete a string of blockbusters that includes Dabangg, Ready, Bodyguard and Ek Tha Tiger.
The craze for Salman is an on all time high. The charm and beauty of Katrina seems to have worked. It is highly possible that Ek Tha Tiger shall appear on the horizon as the new biggest Hit in the history of Bollywood. The journey is on. The results shall be out soon! All we can do is to keep our fingers crossed and let the audience decide.