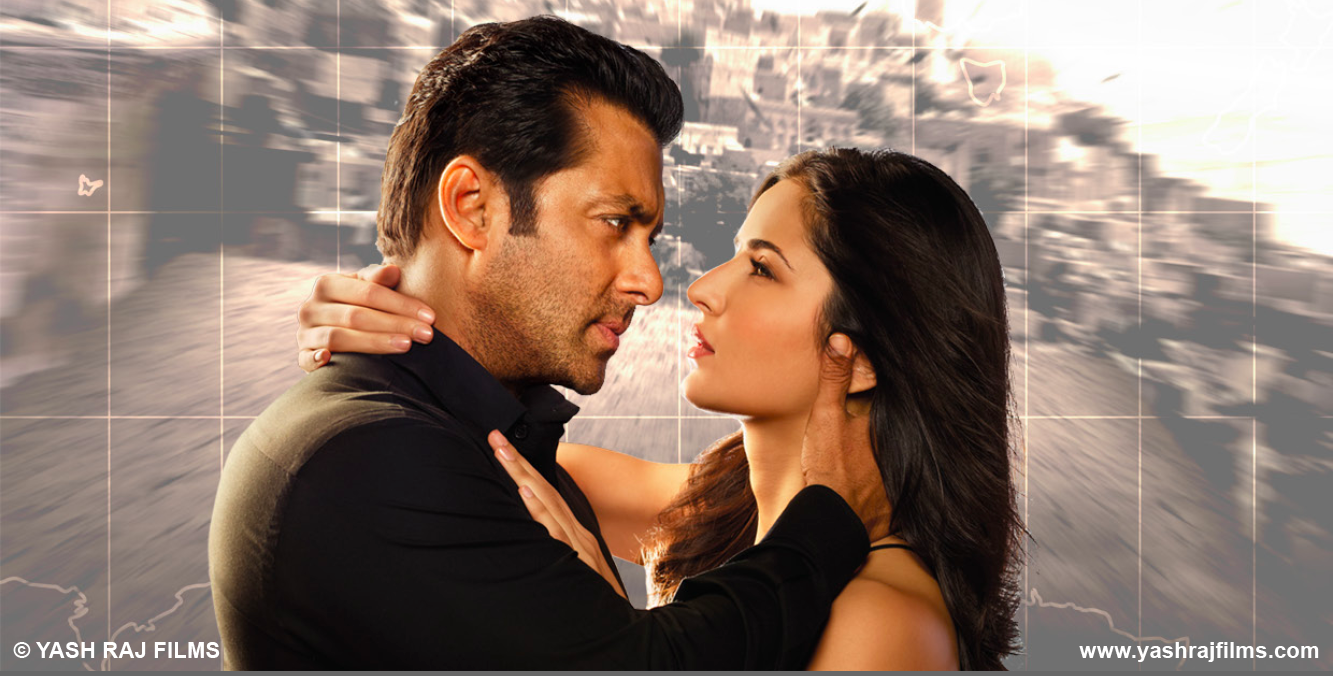 The forthcoming Yash Raj Films venture, Ek Tha Tiger has created Indian Cinema history with the overwhelming excitement surrounding its release. Ek Tha Tiger sees the newly crowned king of the box-office, Salman Khan, join forces with Bollywood mogul Yash Raj Films, under the direction of Kabir Khan (New York).
Khan's prior box-office smashers, namely, Wanted, Dabangg, Ready and Bodyguard have music to match (critical analysis aside). Sohail Sen, fresh from the success of Mere Brother Ki Dulhan, holds the reins to this mere 5-track album and briefly shares the control with guest-composers Sajid-Wajid (Dabangg). Vocal talents comprise of Wajid ('Jalwa' – Wanted), Shreya Ghosal ('Tere Meri' – Bodyguard), K.K ( Desi Boys – Title Track, Mere Brother Ki Dulhan – Title Track), Sukhwinder Singh (Dabangg – Title Track, Singham – Title Track) and Mohit Chauhan ('Saada Haq' – Rockstar) amongst others. Naturally, three remixes by Joshilay fill this short album.
Ek Tha Tiger roars at a cinema near you on 15 August 2012.
The album commences with much fanfare in the form of guest composition Mashallah by Sajid-Wajid. Being the first song promo to hit the public, it has already won the hearts of many, so a review is moot at best. Regardless, Wajid and Shreya showcase a new avatar, in that you have to strain to hear that the vocals belong to the same individuals. Wajid dials down his boisterously desi vocals and wows with a stylish and sexy rendition. He encapsulates the distinct middle-eastern flavour of the track and is unrecognizable from his prior performances. Similarly, Shreya trades her girl-next-door vocals for a husky and sensual rendition that surpasses the likes of 'Jadoo Hai Nasha' (Jism). Benny Dayal impresses with the Arabic interlude while Kausar Munir's lyrics ensure sophistication in simplicity. That being said, the main attraction of 'Mashallah' has to be the fusion of middle-eastern music against the light techno background that gives it an urban and exotic touch. The track's remix systematically deconstructs the fine details that make 'Mashallah' a great song, in other words, totally skip-worthy.
Laapatta, has Latin-American inspirations at its heart and is well-composed utilising a myriad of Cuban instrumentals. It falls short of the appeal that 'Mashallah' commands, but cannot be relegated to the background. K.K and newcomer Palak Muchhala do a fantastic job of rendering this song, there is a nice chemistry between the two, if not of the fiery calibre demonstrated by Wajid and Shreya in 'Mashallah'. Anvita Dutt's lyrics are impressive as always. In short a decent track which despite its ethnic influences just does not have that entertaining edge. The remixed version is unremarkable.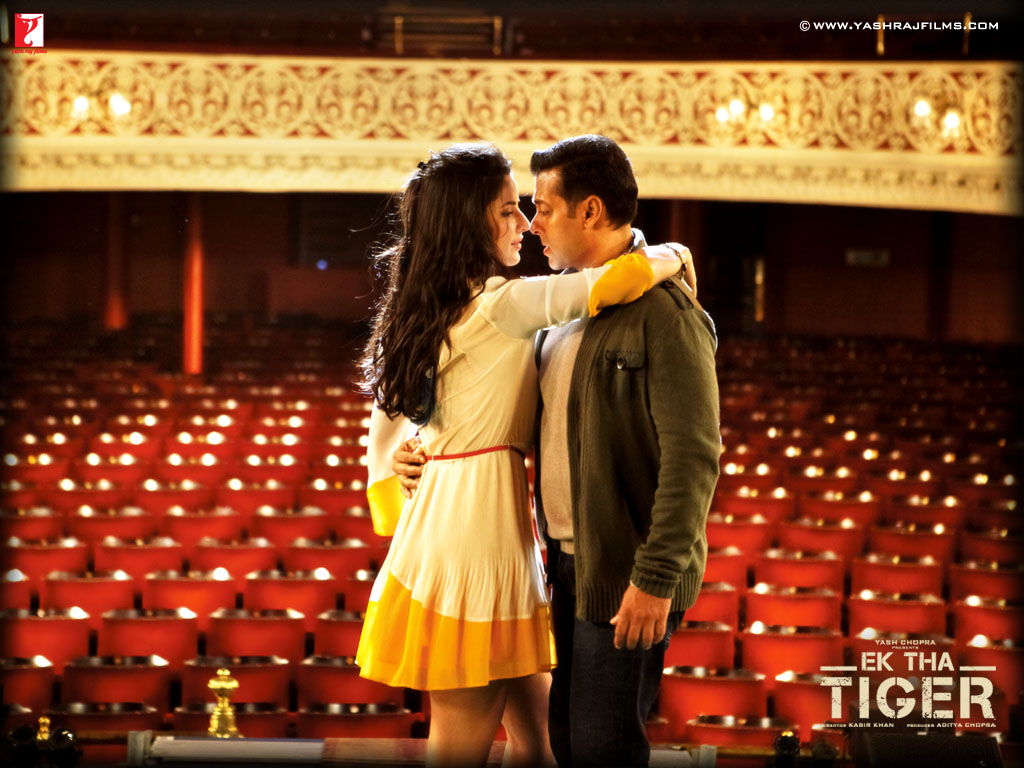 Banjaara, a solo track featuring Sukwinder Singh is home to the familiar energy and style we witnessed in his renditions of Singham and Dabanngg while being encapsulated in an urbane Irish/Celtic musical number. It is reasonably situational in nature but unlike most situational numbers, it works independent of its onscreen counterpart relatively well. The lone wolf's, or rather the lone tiger's musings on breaking the barriers' of his stoic-loneliness are perfectly captured by the lyrics. Once again, the intricacies that make 'Banjaara' such a likeable track is lost in the remix, so spare yourselves.
Saiyaara, is easily Sohail Sen's masterpiece. The track returns home, in that it heavily features traditional Indian instruments and music, unlike its international predecessors. It is an emotionally potent romantic number sung to perfection by Mohit Chauhan who is supported by Taraannum Mallik ('Dhadkhan' – What's Your Rashee?) with equal grace and elegance. The track is majestic in its composition, so much so that it almost sounds heavenly in portions. Well-penned lyrics are at the crux of the song's appeal with a catchy chorus that will have you humming in no time.
The album ends with the film's theme music, entitled Tiger's Theme. It is an adrenalin-filled piece that instrumentally demonstrates the feel of the film.
In summary, Ek Tha Tiger lives up to expectations and will no doubt increase the level of excitement with which fans are awaiting it. Sajid-Wajid and Sohail Sen have reached new heights with their compositions, entirely attributable to the fact that the album successfully features music from other continents. This sets them apart from the crowd and sets new benchmarks. However, it cannot be ignored that the soundtrack would stand to do better if the unnecessary remixes were replaced with original compositions. Then again, what are 'Skip' buttons for?