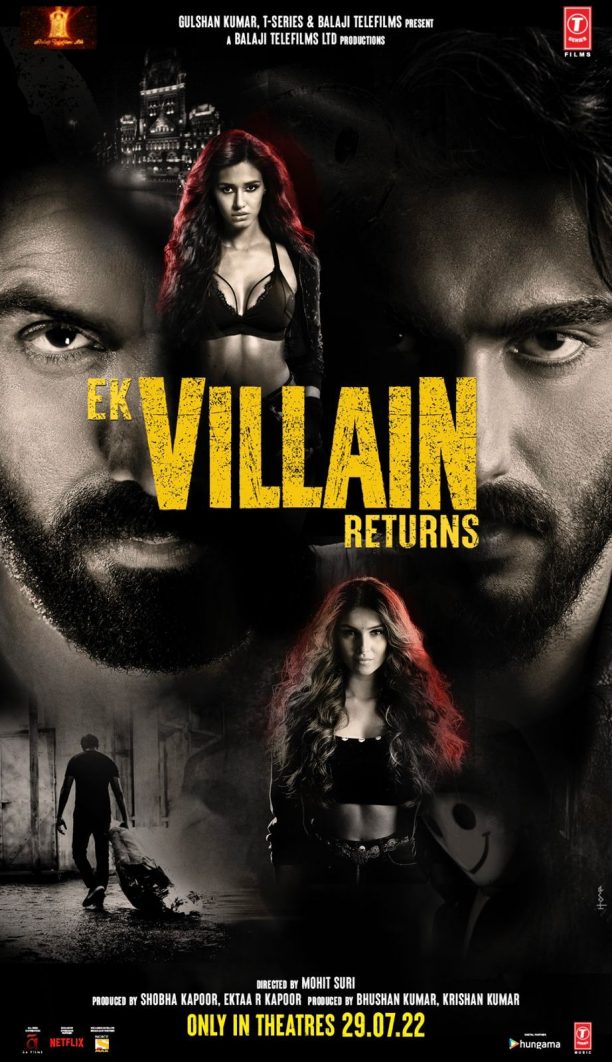 It's not about the hero or heroine anymore, it's all about the Villain… The Ek Villain Returns trailer is out now, and in less than 24 hours, it has hit over 19 million views and counting at the time of publication! The film stars the cool cast of John Abraham, Arjun Kapoor, Disha Patani, and Tara Sutaria.
Earlier, director Mohit Suri said since it has been eight years since Ek Villain featured Sidharth Malhotra, Shraddha Kapoor, and Riteish Deshmukh, "I am hoping to recreate the Ek Villain magic with this one."
Adding, "Ek Villain Returns is my dream project. It has been an incredible journey since day one, and all of us had a great time. I had the best time working the entire cast, and the same has been reflected on screen."
We don't want to reveal much of the story so just hit play!
It's Ek Villain's world; we are just living in it! Ek Villain Returns will release this Villaintines Day- 29th July 2022.