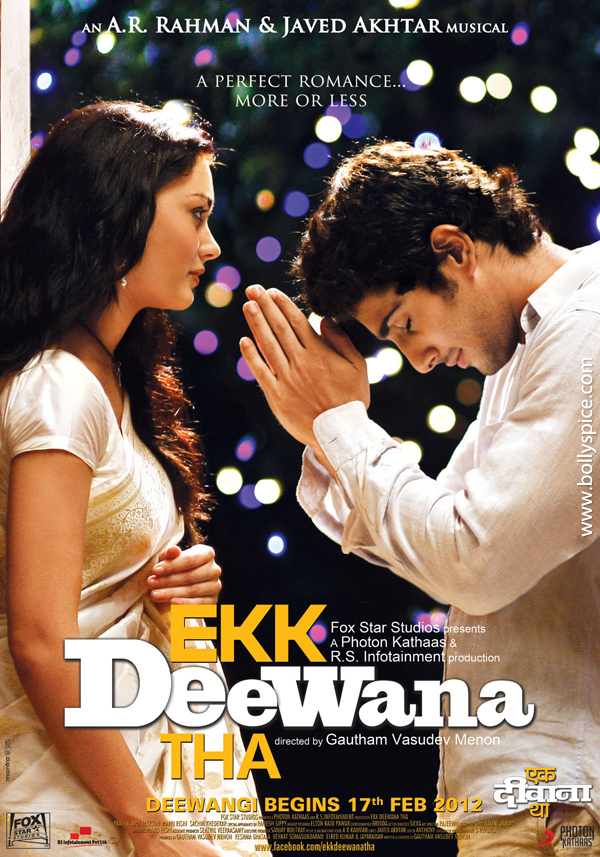 The movie Ekk Deewana Tha never ceases to surprise us. Director Gautham Menon has recently announced that they will be releasing the movie Ekk Deewana Tha with two different endings.
The movie has already been in the lime light for many reasons. Apart from A.R Rahman's melodious music, people are really excited to see the beautiful pair of Amy Jackson and Prateik. And if that's not enough, in an official statement, Fox Star India has announced that the movie will have two different endings. The movie which is a remake of the classic Tamil movie Vinnaithaandi Varuvaaya can be on the path of creating a new trend in Indian Cinema.
Director Menon will be releasing the movie with a happy ending in 500+screens across India. The other ending will be a special director's cut, which will be released only in 20 elite theatres. The theatre ads will highlight if the movie has a happy ending or the director's cut as well. Vijay Singh from Fox Star India has confirmed the news saying, "The newspaper listings will highlight this fact as well".
Fox Star India will be releasing the movie Ekk Deewana Tha in theatres on February 17, 2012. What promises to be the biggest romantic musical ever, has now got the audience on the edge of the seat as they anticipate the different endings in the movie.