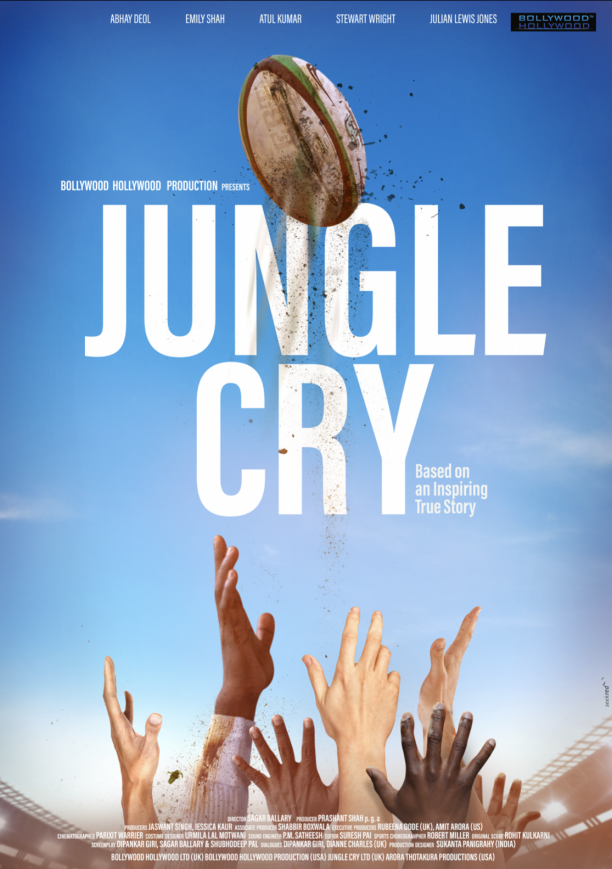 Directed by Sagar Ballary, the sports biopic Jungle Cry, which releases on May 20th, is an incredible and inspiring true story. It follows the journey of twelve very underprivileged boys from Kalinga Institute in Odisha, with no shoes, no equipment, and no clue about rugby went to play and won. These determined boys trained hard to master this difficult and hard-hitting sport, and not only that, within just four months, they became the roaring The Jungle Cats of India and went on to win the 2007 Under-14 Rugby World Cup in Wales.
To set the match, check out the trailer:

The triumphant true story stars Abhay Deol (Hero, Line of Descent), Emily Shah (Fortune Defies Death), Atul Kumar (Manto), Julian Lewis Jones (Invictus, Justice League), and Stewart Wright (Doc Martin, Doctor Who).
The wonderful actress, Emily Shah, plays Roshni Thakkar, the physiotherapist for the team. Emily reveals how much Jungle Cry means to her in this fascinating interview. Giving insight into how they shone the light on a story that no one knows, she also talked about why she thinks this film Has to be seen and so much more – Read on!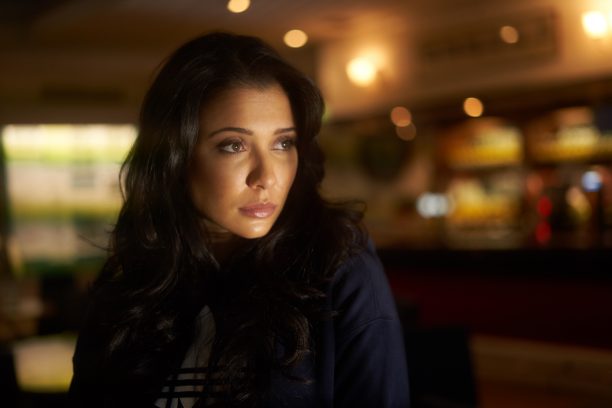 Was acting something you always wanted to do?
Yes, I actually grew up dancing. That was the first thing I entered when it came to the arts. I joke, but I was dancing at the age of two; I was dancing before I could walk. I just fell in love with the idea of performing and being on stage, so shortly after, when I had more confidence at the age of five, I started entering theatre programs. I would go to an Indian dance and acting academy in Mumbai over the summer. My parents would literally fly me out there, drop me off for three months, and say okay, now you learn; then, after the summer was over, they would bring me back to the United States and back at school. So I was always really involved in the performing arts. It started with dance, then theater, acting, and modeling, so it was a mix of everything.  
Of course, with your father, Prashant Shah, being the incredible producer in Bollywood, I imagine you were on many a set; what did you take away with you being around the films and the actors?
Again I joke about that because, you know, everybody grew up with the parks being their playground, but I grew up with film sets being my playground. I would just come on set, and it just would make me feel alive. That energy and that adrenaline that you get from being on set was so fascinating to me. How actors could transform into these people and take on these traits… I remember watching Shah Rukh Khan performing in My Name is Khan, and he had to play an autistic character. Just watching him play that role was so fascinating to me. Acting is such a beautiful form of art that not everybody understands, but if you feel it in your core, you are a true actor. You understand what it is like to go through all that.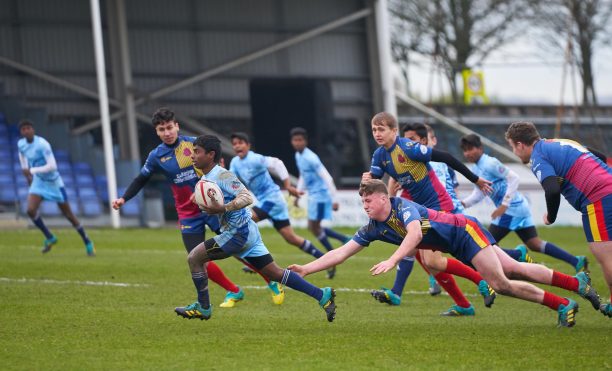 What were your first thoughts when you learned about the story of this amazing team from Kalinga Institute and their success?
I was just shocked that nobody had heard about this. I was really taken aback. I thought that, okay, maybe because I am American, I haven't heard of this, but actually, nobody in India had heard of this story. I think part of the reason was because the same year these boys won that Junior Rugby World Cup was when India won the Cricket World Cup. So they never really got that attention or that media presence or anything. No light was shone on their accolades or their achievements. The fact that they came from playing on these muddy grounds with no shoes and no equipment to going to massive stadiums, like Scarlets stadium in Wales… I think it is the oldest Rugby stadium in the world and it is such prestige to have to play there. There is such a contrast of coming from Odisha, India, which is very poverty-driven, the kids that go there [Kalinga Institue] come from the poorest of poor families. I am talking about families that make 10-20 cents a day. So coming from that and going to Wales and against all odds winning the entire world cup, it is an incredible story.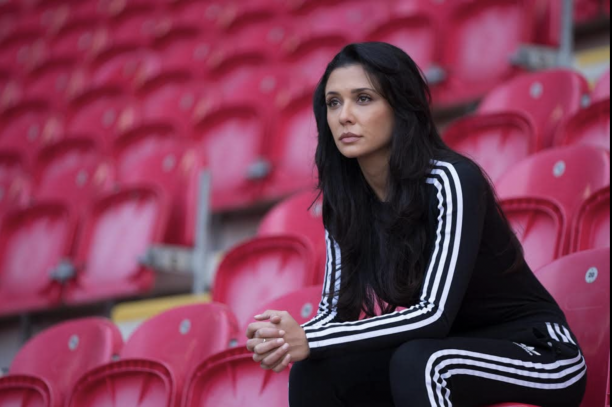 Tell us how you became part of Jungle Cry, both as actor and producer.
I was attached to the film as an Executive Producer initially. The film came to me from a dear family friend, Shabbir Boxwala. When I read the script, I realized that there were a couple of elements missing, and the biggest element missing was that there was not one single female character in the entire script. At that time, I was like, guys, it is 2018, there has to be a female in the script. Rugby itself is such a rough and tough sport; it is very testosterone-driven, so when you have all these elements of this very, very masculine story and very masculine sport, it takes away half the population's interest, honestly. I said we do need to add a female character; there does need to be moments of softness that you are just not going to get with this rugby coach or with Paul Walsh himself. Even though Paul Walsh is a big teddy bear, he is still a rugby coach at the end of the day. So we added the element of Roshni Thakkar. From my understanding, every sports team has its own sports physio, and it is very common, especially for rugby teams, to have female sports physio. So it just made sense to add her in as that kind of character.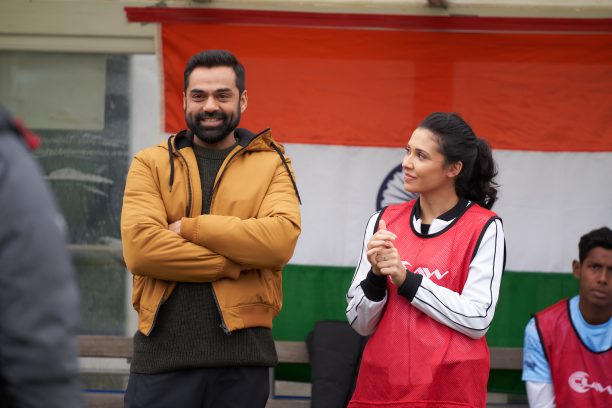 How was it working with Abhay Deol?
Abhay is such a respected actor, and he comes from such a legendary lineage of actors in the industry, especially Bollywood. So, when I got on set, it was just that idea of oh, I am working with a Deol… and that too Abhay, who is quite selective on what he chooses to do, he does very mindful type of work. So, it can be intimidating, but Abhay was very kind and open, and open-minded about my process as an actor. He gave me a lot of words of advice on set on how to deal with the industry in Hollywood versus Bollywood because he lives in LA now. So, it was really nice working with him and getting an understating of almost this veteran who has dabbled in both industries. 
The director is Sagar Ballary, so how was it to work with him and watch him put this whole film together?
Sagar comes from a background of comedy; his biggest film was called Bheja Fry. That was a comedy-driven film so because, again, rugby is such a heavy sport. Obviously, the subject of these boys coming from nothing and gaining everything with the win is heavy on the audience, so when you add his comedic timing, some of the lines he threw out, or some of the comedic essences he added, it broke up that intensity. It was nice to work with a director that had that comedic background.
He also, just like Abhay, was very willing to kind of take on my acting suggestions and my methods that I wanted to bring to the table. He wasn't controlling in that sense like it is my way or the highway, which a lot of directors can be that way. He was open to hearing what I wanted to suggest and how I wanted to go about the scenes that I was a part of.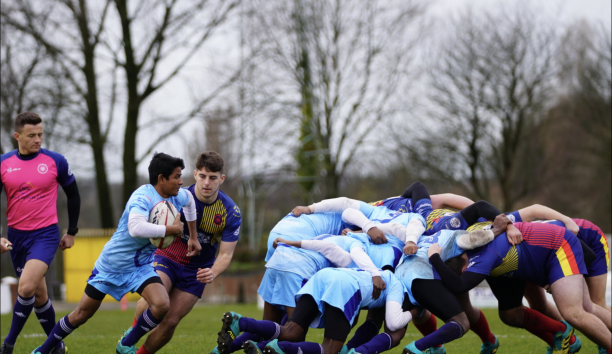 Tell us about the young actors playing the team; how was the team for the movie put together?
We had to decide amongst ourselves if we were going to get actors and train them in rugby or get rugby players and train them in acting. Because it takes a while to build an athlete, and we didn't have that luxury of time, we figured it's better to take rugby players and teach them how to act. So we did exactly that; we went to Paul Walsh's Jungle Crow organization in Calcutta, and we also went to Kalinga Institute of Social Sciences, where the rugby boys were. We got to talking to them. We had them act out scenes of things they might have remembered from their childhood or tell us about their favorite film moment. So, we got this understanding of who has that charm and charisma, who is very outspoken, who can carry these lines and carry these dialogs. And between Sagar and his director team and the executive producers of the film, we were able to select the children that made their debut.  
How would you describe this film to someone who wanted to see the movie?
If they asked me what the story is about, I would tell them that it is an underdog story about extremely underprivileged and orphaned children who came from nothing; they didn't have any equipment, shoes, or anything to play with – they came from that type of environment. In fact, they hadn't even left Odisha, forget India. So leaving their community and their country and going to another country that is so entirely different from what they are used to and overcoming every single challenge and adversary they are ever faced with, and winning the world cup is an incredible story on its own. 
The second thing is that these massive studios, which I like to call corporations, these massive corporations are going to make films that are going to do well, whether that means streaming/viewing numbers or box office collections. So if a Marvel film or a Fast and Furious film makes a lot of money, or they get a lot of viewers watching these types of action-packed larger-than-life films, they are going to continue making these types of films. But, if these stories of these unsung heroes are told, and people are talking about it, are supporting it, and are watching it, then these studios are going to take notice of that, and then they are going to continue to make these types of films. So it really is up to our audience to support something like this, and hopefully, these types of stories will be made into films.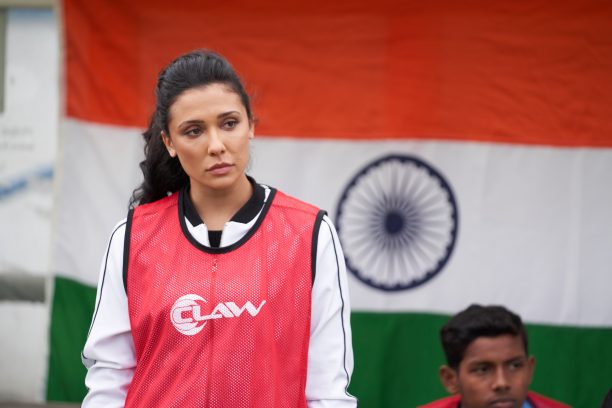 The film is ready for release this week; what are your feelings about Jungle Cry finally hitting its theatrical release? 
It is pretty emotional, you know, because we were supposed to release; I think it was April 17th, 2020, and that was just in the thick of the pandemic. I think a lot of people, and maybe I am speaking for others, but I do think a lot of people during the pandemic lost hope on a lot of things or lost a lot of opportunities, and I was one of them. I thought I don't know when the world will be able to see this. It is really daunting when you have these massive studios pushing their films like Bond, Marvel, and Dune, and you are like, okay, if these hundreds of millions of dollars films are being pushed, what is going to happen to our film? When will the world be able to see this in the theatre and on the OTT platforms? The streaming platforms had a backlog of content they needed to produce and put out; they were worried about their original content before they were worried about anything else. So we had to decide what do we do first, the theatrical release or the streaming platforms? We had a long talk several times during the pandemic about where we should go and what should we do. I think Prashant [Shah], my father, had a lot of pressure from not just people who were a part of the film, business partners, but even the industry; there were many people who were saying, 'Why aren't you releasing the film? Just get it out. Just put it out there.' But, I think he had quite a larger vision in mind he wanted for this film. You know hindsight is 20/20, and now that I look back, I think he was right. And the way he was able to execute it has been what we always wanted for this film. So I am happy that it is finally being released.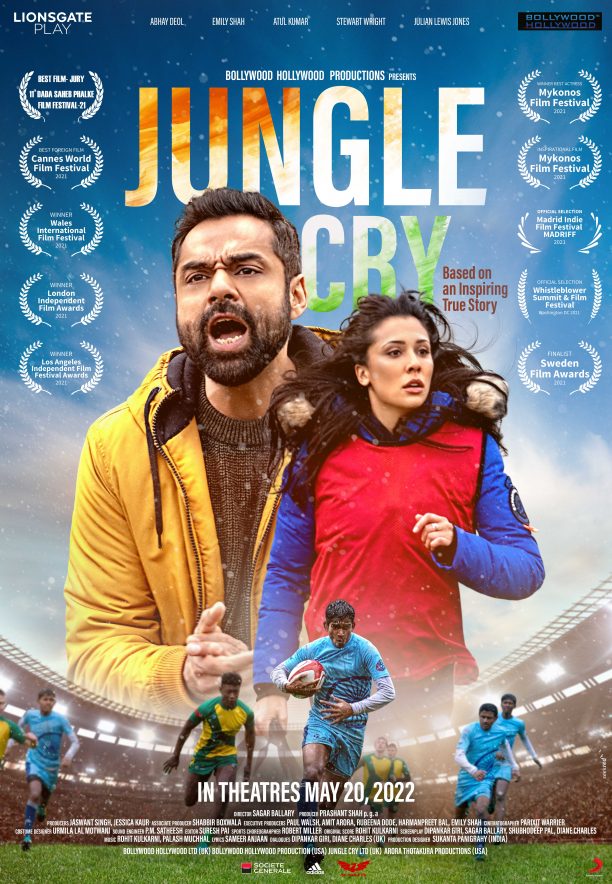 The film has been screened at many film festivals and won many awards, and that really got the word out there. So, what has been the best moment so far?
Yes, for sure! In 2019, right before the pandemic, we were able to do a little bit of a poster launch and a soft launch for Jungle Cry. We were super thrilled about that because that was something that was always dreamt of, having our film being featured at Cannes in some way, shape, or form. It is every actor's dream, really. That was a really big moment for us. It was 2020-2021 when these festivals were happening virtually; it was very smart on Prashant, my father's part, to submit to these festivals and get that leverage and that mileage out of it while he could. I think it was very clever of him to keep the heat on the film. Then one of the awards at the Mykonos film festival, I actually won Best Actress, so that was a good moment for me.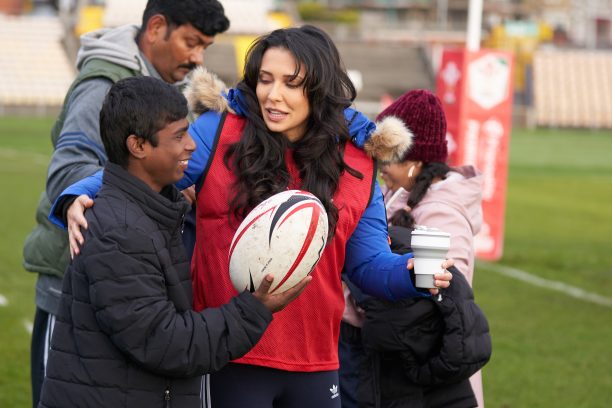 What makes you the proudest about Jungle Cry?
My personal proudest moment, beyond the film, was my relationship with the boys. The fact that I was able to connect with them in a lot of ways that maybe your average person or average actor may not have been able to or wouldn't have the interest to. To be an older sister in their lives, guide them, talk to them, and keep in contact with them frequently, has been something I am quite proud of. Something I wouldn't trade for the world. 
What motivates you to act?
I want to say my drive for making people feel emotions they wouldn't feel in their normal lives. I think that is my favorite thing about being an actor. A lot of people, they have this front, or they have this idea of how their lifestyle should be or how they should feel, or how they should think. When you watch a film, there are moments that might be triggering for you for better or for worse it might be emotions you have been keeping inside. Still, when you watch a film or series, you can kind of relate to it and get lost in that character and maybe even relate to that character's journey. So I think that is my favorite thing about acting. Then seeing all these incredible shows that are coming out and just being able to create content that maybe we wouldn't have been able to create ten-twenty years ago because of the opportunities that these platforms are giving to actors, creators, and directors. Having all those opportunities and possibilities just at the tip of your fingers definitely keeps me motivated.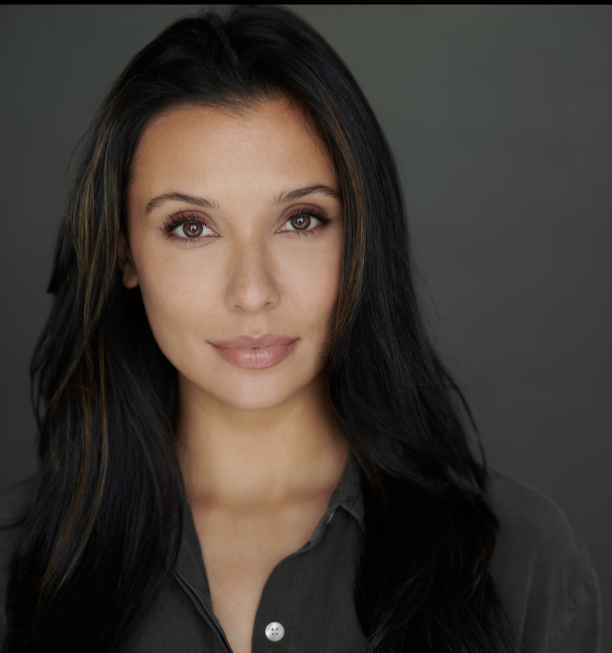 What do you hope audiences will take away with them after seeing Jungle Cry?
I hope that they take away, like I said, that these stories do need to be told, and it is up to them to give that support for the studios to understand that we need to make films like this. I do hope that audiences, especially the older generation, I do hope they take their kids to watch this film. Just to see what other kids outside the Western world live like. I think when you don't get to visit these places and if you don't see what Is beyond just in your community, and that is in Canada, the UK, and America, you kind of get stuck in this bubble of this is what life is like. It's so not true. There are kids that are exactly their age, that were born without the same opportunities that the kids in the Western world have. If you have kids who can read because there are subtitles, you should take them to watch this film because it is good for them to be exposed and see what is outside beyond their communities.  
What's next for you?
I actually took up writing during the pandemic, and I went to UCLA, classes online for screenwriting, so I was able to develop a series as well as two feature films. I am working on developing them further between India and the US. So adding screenwriter to my list is a goal of mine, so I am really focusing on that. I am also working on entering the India market as an actress. 
A Bollywood Hollywood production, Jungle Cry, hits the big screen on May 20th and then begins streaming exclusively on Lionsgate Play on June 3rd.
Thank you, Emily, for the incredible conversation about Jungle Cry; I cannot wait to see the film!