The forthcoming Ek Thi Daayan, which has already been creating major waves for the Emraan Hashmi factor and for its shocking title and spooky trailer, was launched at a unique, first-of-its-kind themed event at Mumbai's Film City last night.
Discarding the staid press conference routine, Balaji put up an electrifying act by Emraan Hashmi and his daayans, at midnight, in an elaborate setting, featuring daayan dolls hanging from tree tops and daayans at the entrance handing out 'misfortune cookies'.
A bus carrying a section of the media from the entrance of the Film City to the studio floor was titled 'Bus To Hell', and the guests therein were in for a shock, when they found themselves in the midst of a daayan with a long 'choti'.
The act was opened by the heartthrob Emraan Hashmi, who performed a series of illusion stunts and eerie acts of magic live, before being joined by his leading ladies – Huma Qureshi, Kalki Koechlin and Konkona Sen Sharma, any of whom could be the daayan (or is there a fourth lady we don't know about?).
The audience couldn't stop whistling and cheering for what was clearly an unusual event to launch the film on a mammoth scale. In fact, film maker Anurag Kashyap who made a surprise visit, was completely floored and termed it the best he had seen in a while.
Director Kannan Iyer, Creative Producer Abhishek Chaubey (Ishqiya), Producers Ekta Kapoor and Vishal Bhardwaj, and the entire star cast of the film engaged in a joint interaction with the media following the main event.
The supernatural thriller, inspired by a short story by Mukul Sharma (Konkona's father), offers an interesting mix of suspense, drama and jump-scares, and is being tipped as the next big hit of Emraan Hashmi and Balaji. According to actress Kalki Koechlin, the highly anticipated Ek Tha Daayan is "about a witch and a magician. The mystery is that there are three possible 'daayans' (witch) and you guys will probably have lots of competition trying to guess which of us is the daayan.'
The trailer!

Check out pics from the event below!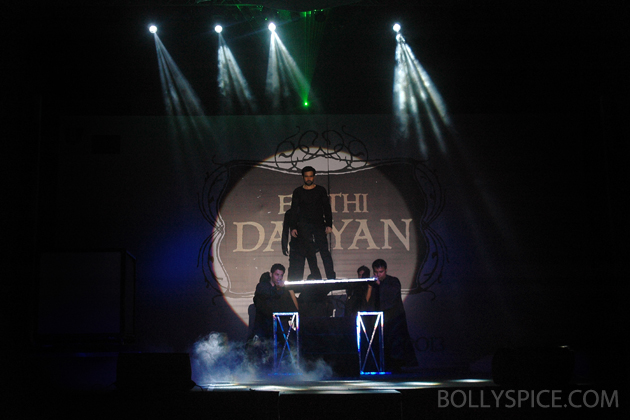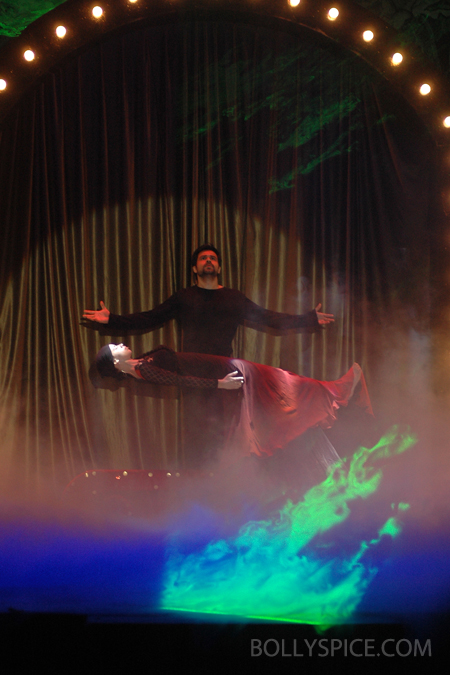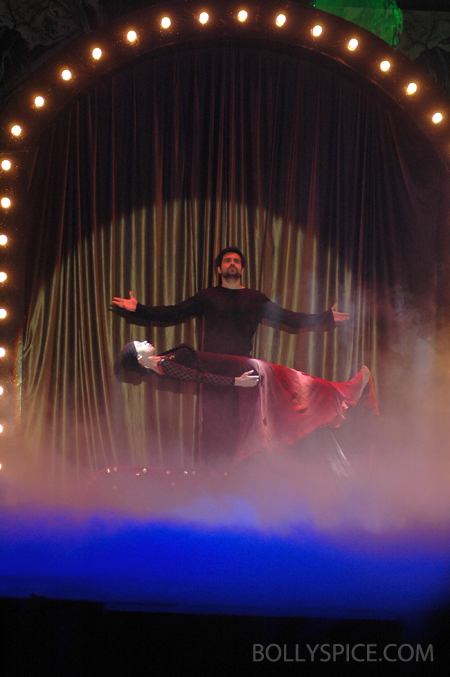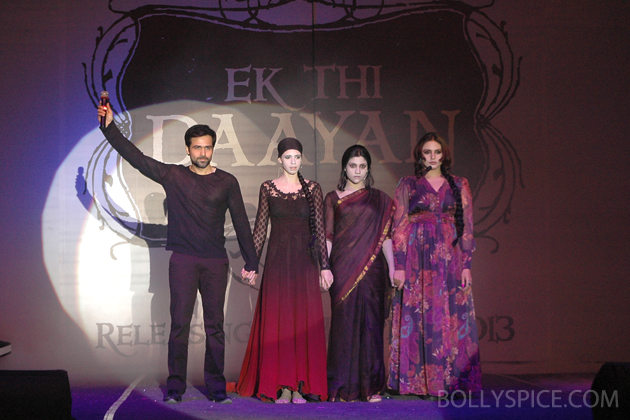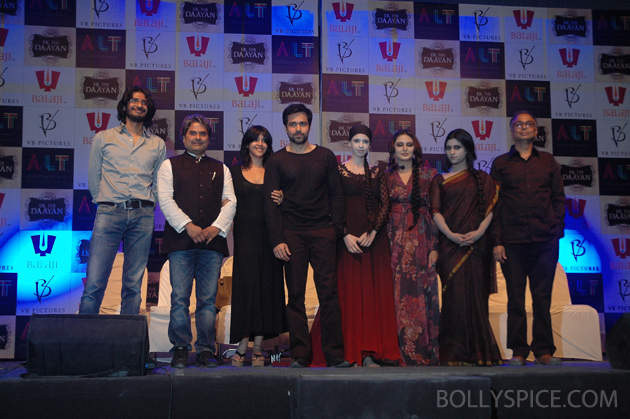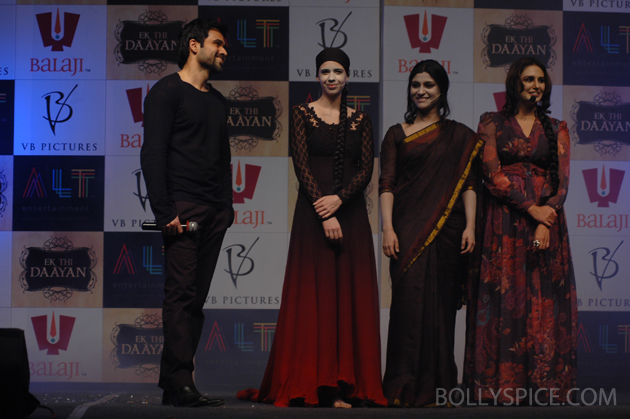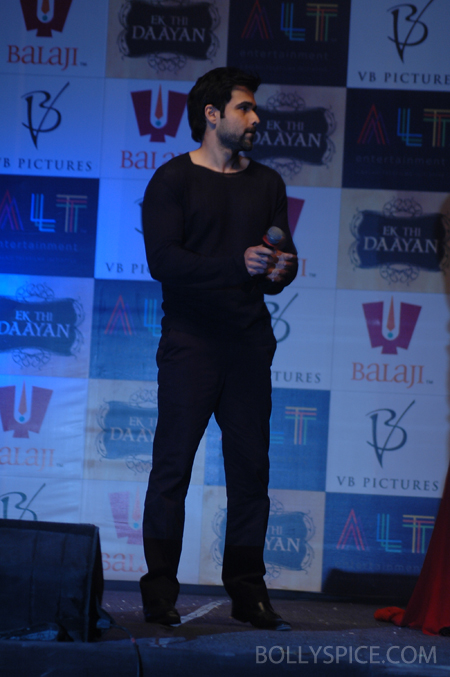 Plus this cool video

Ek Thi Daayan is an entertaining romantic thriller with an electrifying jolt at the end.
Bobo is India's leading magician. But unknown to even his girlfriend Tamara, Bobo's life is falling apart. His constant hallucinations leave him with no option but to seek psychiatric help.
Going through regression hypnosis, a terrifying story about his childhood surfaces involving a sinister power called Daayan who has not only destroyed his family but also promised to return to haunt Bobo.
He chooses to ignore it and move on with his life. Just when his career and love life is at full throttle, enters the irresistible Lisa Dutt.
Bobo is convinced that she is the daayan. But is she, really? Or is he just losing his mind?
Prepare to be haunted on 18th April, 2013