Actor Emraan Hashmi, who has done a diverse set of roles in his long standing film career, regards his upcoming release, Azhar as the most challenging film till date. He chose the film for the sole reason that it truly brought out the actor in him, totally pushing him out of his comfort zone. "Before this in my 12-year career, I never focused exclusively on a film for a year-and-a-half. It was a risk and meant getting out of my comfort zone."
From learning the nuances of the iconic Mohammed Azharuddin to undergoing cricket training, the actor has done it all. "It meant training in a sport, learning the moves, spending hours with Azhar (Mohd. Azharuddin) to understand how he sees himself, familiarize myself with his life before recreating it on screen. Every film comes with its own challenges but this one demanded 10 times the work of a regular film since Azhar is a public figure. It was a nerve wrecking experience," he admits.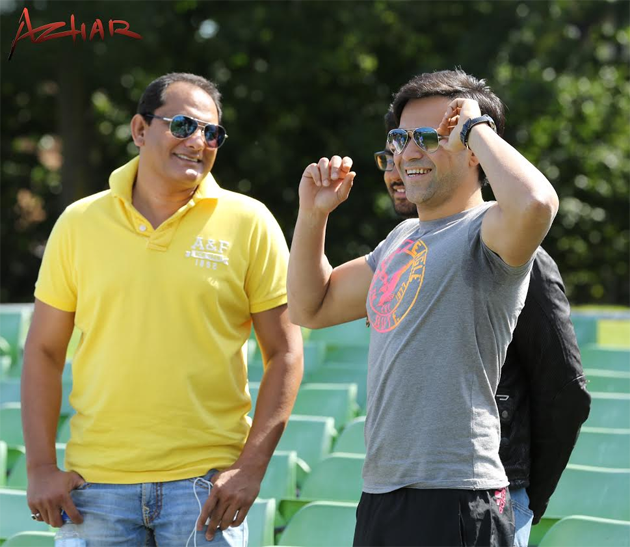 The actor has really pushed his acting boundaries with this role and after Azhar he would definitely like to try his hand at more such films.
He will be next seen in Part 4 of the hit franchise Raaz and Murder.
Directed by Tony D'souza, Azhar is based on the life and times of one of India's most loved cricket captains, Azharuddin and chronicles his rise and fall as country's most controversial sportsman yet. The film stars Emraan Hashmi, Prachi Desai, Nargis Fakhri and Lara Dutta along with others. Produced by Ekta Kapoor, Shobha Kapoor, N. P. Singh and Sneha Rajani, the film is slated to release on May 13th, 2016. It is Balaji Motion Pictures and Sony Pictures Networks' production.