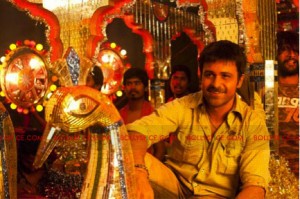 In his journey as an actor in the Indian cinema, Emraan Hashmi has really worked hard to make his characters real. So much so that he even has been experimenting with his looks and none more so than for his character Jogi in the upcoming Shanghai.
The director of the movie Dibakar Banerjee wanted Emraan to play a role of a street smart small town boy in the movie. In order to match the role, Emraan underwent complete makeover for Shanghai and had to put on weight for the character that he was portraying. Listening to the advice of the director Dibakar Banerjee Emraan packed on the pounds by eating loads of pasta and it worked. Emraan is sporting a paunch that fits perfectly into his character.
Emraan Hashmi says, "It was challenging and I took it up even if it meant losing the body I'd worked for." Adding, "While shooting my scenes I would often look into the mirror and ask Dibakar, 'Couldn't you have made me look worse? And Dibakar would laugh".
Dibakar's view on Emraan's Character: "His character in the movie is such that, he is always on the lookout to make money and once in a while does underground night shoots. If he sees a girl, he will talk to her into getting a photo shoot done. Actually, he is a very lovable character with tremendous depth. Hope you all enjoy the movie."
Shanghai set to release on June 8th is a political thriller based on Vassilis Vassiliko's novel 'Z'. Apart from Emraan, actors like Abhay Deol and Kalki Koechlin are also a part of this intriguing film.