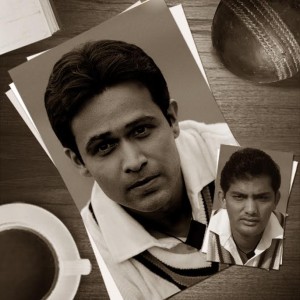 Emraan Hashmi decided to surprise Azharuddin on his birthday by releasing an almost identical look of his from the film as Azhar. The actor specially shot this photograph inspired from Azhar's early days when he made his debut as a test cricketer in the eighties as a gesture of saying Thank You for all the mentoring Azhar has done and for all that he got to learn from one of India's most loved cricket captains who also ended up becoming the country's most controversial sportsman.
Azhar- based on the life and times of Azharuddin chronicles his tremendous highs and his tumultuous lows and is already one of the most eagerly awaited films of 2016
Sony Pictures Networks & Balaji Motion Pictures' Azhar is scheduled to release 13th May 2016.