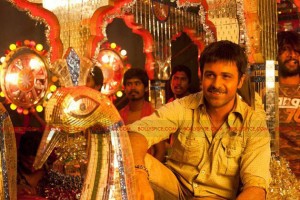 Emraan Hashmi has always been known for his hit numbers and keeping this image in mind many directors go to the trouble of churning out good numbers for all his films. Recently T.Series Scion Bhushan Kumar also insisted on a romantic song to be added to the soundtrack of Dibakar Baneerjee's Shanghai.
Apparently, Emraan for Ek Thi Daayan has now requested producer as well as the music director Vishal Bhardwaj to create a song for him that is bigger song than Dhan Te Nan.
Quiz Emraan about it and he says, "Yes I want it bigger and hotter as I want to give Ek Thi Daayan the best chartbuster track of the year. I love the music Vishal gives as I find it very melodious and novel and I loved 'Dhan Te Nan' song from Kaminey. In fact I don't know anyone who didn't like the song!
Vishal Bhardwaj has already been known for his chart busters like 'Beedi Jalai Le', 'Dhan Te Nan' and 'Ibn Batoota' and incidentally is the music composer for this film. So when Emraan and he came together for a film the expectations naturally ran high.