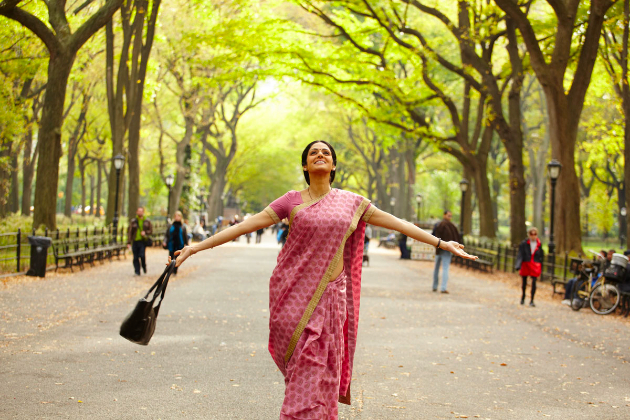 Starring Sri Devi, Eros International's English Vinglish wowed critics and had audiences cheering in the cinema when it released in October of 2012. The film is still making an impact and still garnering rave reviews, special awards and audiences all over the world are giving English Vinglish a standing ovation! Most recently, after making box office history in Hong Kong, the film has won a special award in the US. The Cinema Society of San Diego chose English Vinglish as the final film of the 2012-2013 season and not only that, they chose the film for a cool honor.
Andrew Friedenberg, Director of the Cinema Society of San Diego announced that English Vinglish was voted as the BEST VISITING ARTIST and what is even cooler is that it dominated the voting.
Directed by Gauri Shinde, English Vinglish is the story of Shashi, a woman who doesn't know English and is made to feel insecure about this by her family and society at large. The film though light-hearted is about the touching and transformational journey of Shashi. Circumstances make her determined to overcome this insecurity, master the language, teach the world a lesson on the way to becoming a self assured and confident woman.
The film is shot mostly in New York and captures the inherent struggle of many people all over the world with the English Language. Hilarious, touching, sensitive, this film marks the come back of India's biggest female star, Sridevi.