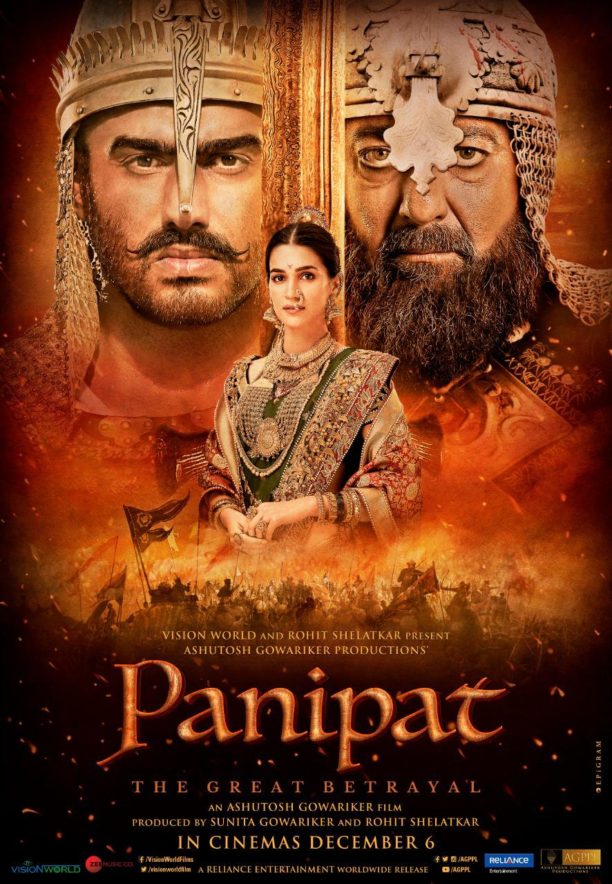 Starring an incredible cast, Ashutosh Gowariker's Panipat is all set to hit the theatres worldwide on December 6. The trailer released today and has taken the Bollyfandom by storm, hitting huge numbers on YouTube alone! In fact, it already has over 4 million, yes million hits in only 8 hours!
The period drama will see Sanjay Dutt as Ahmad Shah Abdali, Arjun Kapoor as Sadashiv Rao Bhau, and Kriti Sanon as Parvati Bai. The film also features Padmini Kolhapure, Mohnish Bahl and Zeenat Aman in a special appearance.
Panipat is based on the Third Battle of Panipat, which is one of the most epic battles in the history of India that took place on 14 January 1761 at Panipat. When the Maratha Empire had reached its zenith and their grip on Hindostan reigned supreme with no-one to challenge them until an invader set his eyes on the throne of Hindostan. That's when Sadashiv Rao Bhau, the Commander-in-Chief of the Maratha army led a northern expedition in order to repel the invading forces of Ahmad Shah Abdali, the King of Afghanistan.
Producer Sunita Gowariker says, "Our film Panipat will bring alive the great glory of Marathas and will showcase not just the epic battle in which more than a lakh soldiers were martyred but also the reasons behind the war. It is an epic tale of great historical significance."
Arjun Kapoor told us during his interview for India's Most Wanted, "That was one of the bloodiest battles that took place in our country in ancient times. So, it is sort-of like Braveheart was for the Scottish people – it is that kind of film. It is a period action drama war film."
Adding he loved being a part of the film, "I am loving it. To be a part of a film which takes you so far away from modern India and back to a different era and a different time, it is always exciting as an actor. I guess that is why I signed it to be transported to a different universe all together."
Here is the epic trailer ICYMI
Plus some incredible posters!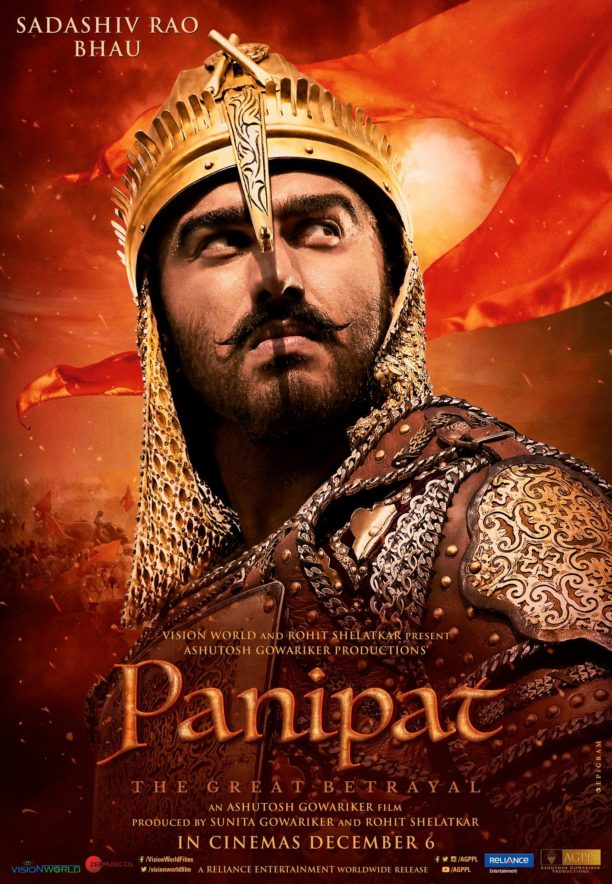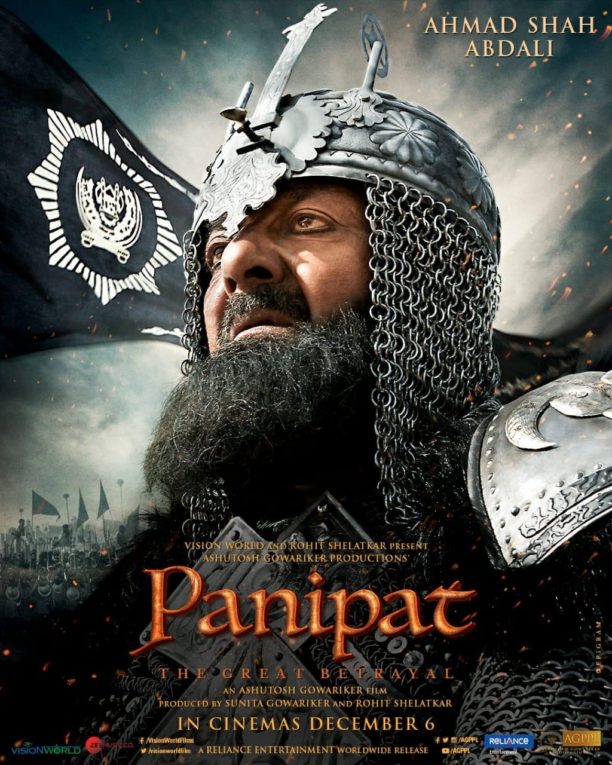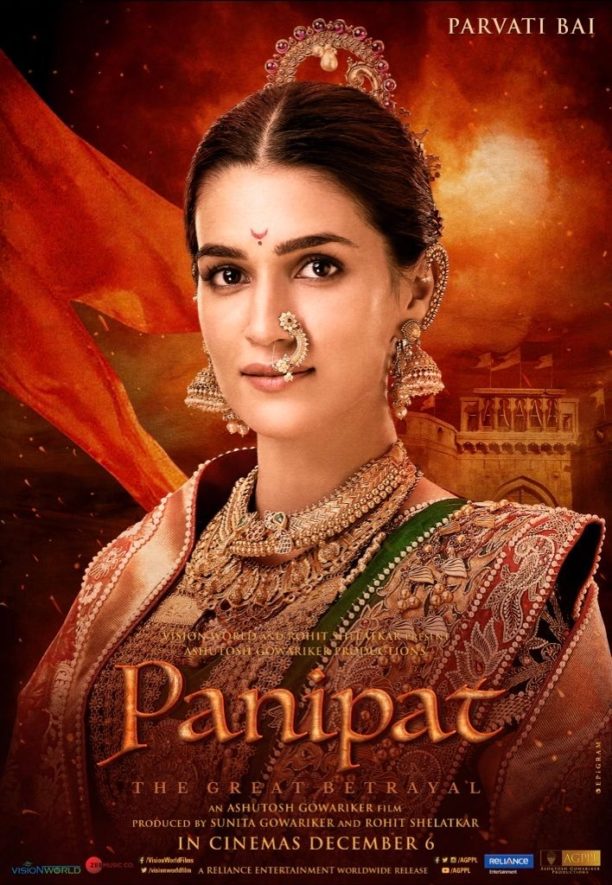 Directed by Ashutosh Gowariker, Panipat is produced by Sunita Gowariker under their home banner AGPPL in association with Rohit Shelatkar's company – Vision World. The film is scheduled to release by Reliance Entertainment will ride into theatres on December 6, 2019.