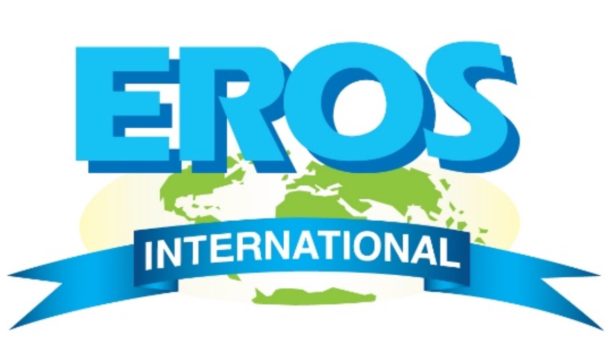 Eros International Media Limited, a leading global company in the Indian film entertainment industry, announced today that it has signed a significant deal with renowned Korean production company Say On Media and B&C Group LLC to co-produce the classic ancient story based on 'Heo Hwang-Ok, Embrace of Gaya' as a film and series. It is an adventure and love story of an Indian Princess travelling across the sea around 30 AD to an ancient kingdom in South Korea.
Say On Media is a leading Korean production company specializing in global co-production. It's been front runner in Korean web-drama market when web-drama industry was fledgling in Korea. The production company have successfully co-produced seven TV series with China and are known for producing "Doctor Stranger" a popular TV series in Korea. B&C Group LLC (Bold & Courageous) is a fully integrated Seoul and LA-based talent management, Film/TV production and finance company.
The co-production is scheduled to go on floor soon and will be bilingual. With proposed A-list actors from India and Korea. It will be collaborative with shoot venues and crews from both the countries. Original story will have blend of Indian and Korean cultures and conceptualized by talented Indian and Korean writers.
The human drama is based on an interesting premise of adventure and love story of an Indian princess travelling to Gimhae of South Gyeongsang province in Korea. Once there, she falls in love with the founder of Gaya kingdom, King Kim Soo-Ro, and becomes the queen. The legendary story of Princess Heo also known as Indian Princess Ratna of Ayuta kingdom and fleeing alliance of the conquering Prince Arun of Yeuzhi, a true tale of Love, political intrigue and trade rivalry form the crux of this epic saga.
Commenting on the Indo-Korean strategic alliance, Ridhima Lulla, Chief Content Officer, Eros Group said, "Eros International greatly values this exciting partnership with Say On Media and B&C Group LLC. We are honored to associate with a powerhouse entity to build bridge between both regions. With our similar cultures, we want to tell stories with a mainstream appeal that transcend language and geographical boundaries. We consider this only the beginning of a new era and cannot wait for our fans to see the result of this successful partnership as it opens new doors and provides endless opportunities for everyone involved with filmmaking."
Lim Sung-Gyeoun, the CEO of Say On Media, added, "We are very delighted to associate with leading studio like Eros International, our ideology resonates of backing content driven cinema. The production of the movie based on Heo Hwang-Ok would shed new light on Indian influence in Korean culture and activity. Also, it would have a huge impact both in India and pan-Indian markets."