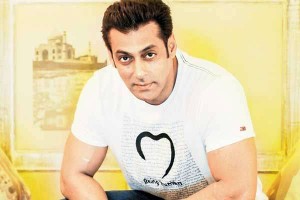 Eros International announced today its collaboration on the two maiden productions of Salman Khan Films – Kabir Khan's Bajrangi Bhaijaan and Nikhil Advani's Hero.
For the eagerly awaited Bajrangi Bhaijaan, director Kabir Khan once again teams up with Salman. The film, which also stars Kareena Kapoor and Nawazuddin Siddiqui has already created huge anticipation since it started shooting earlier this month and is set for an Eid release in July 2015. Bajrangi Bhaijaan is produced by Salman Khan and Rockline Venkatesh Films.
Nikhil Advani's Hero, which is a modern day remake of Subhash Ghai's classic of the same name, will see the launch of two new stars and is set to release in summer 2015.
Jyoti Deshpande, Group CEO Eros International said, "We are delighted and excited to partner with Salman Khan for his first home productions and showcase this brilliant line-up to a global audience with our worldwide marketing, digital and distribution network. The combination of Salman, Kabir Khan, Eid and Bajrangi Bhaijaan, not only promises fans and audiences larger than life entertainment, but we also look to it setting new box office records as Salman did this year. We are equally excited to launch bright new talent with Hero and are positive the audiences will embrace Nikhil's interpretation of the classic musical romantic hit".
Amar Butala COO Salman Khan Films said: "These are exciting times at Salman Khan Films as we launch our first two home productions. Salman and Director Kabir Khan come together again for the much awaited 'Bajrangi Bhaijaan' which releases in Eid 2015 and also stars Kareena Kapoor and Nawazuddin Siddiqui. Our second production 'Hero' is a co-production with Mukta Arts, and is a modern day adaptation of Subhash Ghai's classic of the same name being directed by Nikhil Advani. The company is also launching two new stars Sooraj Pancholi and Athiya Shetty in this film. We are happy to collaborate with Eros for both the films to fulfill our vision and ensure the maximum global exposure for our films".