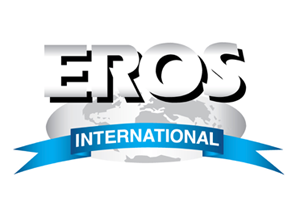 Eros International Plc (NYSE: EROS) ("Eros"), a leading global company in the Indian film entertainment industry, announced today that ErosNow, its digital over-the-top distribution service, has entered the Malaysian market with two partnerships with leading telcos; Maxis Berhad and U Mobile. With these partnerships, ErosNow becomes the only Indian OTT platform to penetrate the growing Malaysian market.
With a population of over 30.5 million1 and over two million people of Indian origin2, demand for Bollywood and Indian language content has seen exceptional growth. The country's locations and scenery have been increasingly featured in Indian films, from Bollywood to regional and South Asian cinema, adding to local appeal and interest in the genre.
As part of the partnership with Maxis, ErosNow will be included within a range of Maxis' prepaid and postpaid data plans, offering various promotions to the telco's subscribers. ErosNow's premium bundled services will provide subscribers with access to some of Bollywood's most popular movies, music, TV content, upcoming originals and much more. 
The deal with U Mobile also enables the telecom's pre- and post-paid customers' access to ErosNow's premium subscriptions, offering an extensive library of thousands of films, music, television shows and originals. U Mobile will enable its customers to stream a wide variety of entertainment available on ErosNow without data charges through its proprietary service, Video-OnzTM.
The popularity of VOD and OTT platforms has been growing in Malaysia, a country with high broadband penetration and cell phone adoption (145% penetration rate). ErosNow enters this market with these telco partnerships to offer consumers subscription to ErosNow for RM10 ($2.60) per month. The partnership with Maxis will also provide their customers a 30 day free trial period.
Commenting on the partnership, Rishika Lulla Singh, CEO – Eros Digital said, "It gives us immense pleasure to announce that ErosNow is the only Indian content OTT platform to have a presence across the Malaysian market. In Malaysia we've seen the demand for not only Bollywood content but also Indian regional language content grow and ErosNow's alliance with leading telecom players like Maxis and U Mobile will provide us with a platform to reach their wide subscriber base in Malaysia and offer them a one stop shop where they can watch a compelling array of Indian language, Bollywood and regional content."
Wong Heang Tuck, CEO – U Mobile, in a statement said, "At U Mobile, we are constantly looking to bring best value and experience to our customers. As a data centric telco, we are also always looking for ways to enhance our customer's internet experience. Through our latest service Video-OnzTM, our customers will be able to stream the wide variety of entertainment available on ErosNow, without using their data."