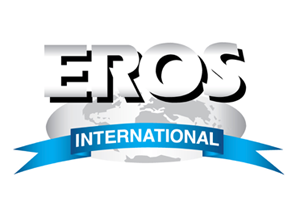 Eros International Plc (NYSE: EROS) ("Eros"), a leading global company in the Indian film entertainment industry, announced today that ErosNow, its digital over-the-top distribution service, is now available on Amazon Fire TV. 
Through the partnership, ErosNow will showcase its extensive repository of Bollywood and regional language films, music and originals to Amazon Fire TV users across the US, UK and Western Europe. The app, which can be easily accessed via the Amazon Store, comes with built-in features such as regular updates of the latest Hindi, Tamil and other Indian language titles. Users will also be able to customize content by creating personal watch lists and utilize video progression, allowing users to continue watching content from where they previously left off.  ErosNow's content can be viewed on TV, mobile, tablet and web via Fire TV. 
In addition, Amazon will be co-marketing the ErosNow service and promoting the app across all relevant geographies with Amazon Fire TV.
Commenting on the announcement, Rishika Lulla Singh CEO – Eros Digital said, "As market leaders in the film business, we always strive to bring the best of Indian entertainment to global audiences. Our partnership with a leading player like Amazon Fire TV is in line with our platform-agnostic strategy which will help us to reach key geographies like the USA, UK and Western Europe, offering them a compelling array of Bollywood and regional language content."