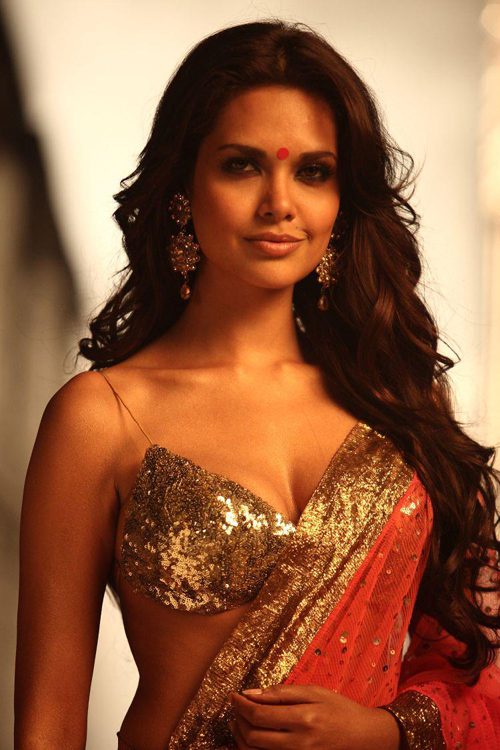 After her hot and sizzling debut in Jannat 2, Esha Gupta plays the role of an IPS officer in Prakash Jha's Chakravyuh.
Buzz is that the role has been inspired by Kiran Bedi whom Esha has admired all along. This time Esha will be very de-glam in the film as she is a cop.
Chakravyuh is set against the backdrop of the Naxal movement and Esha Gupta has many scenes where she will be interacting with Om Puri in the film. The actress has many dialogues in chaste Hindi for her scenes with Om Puri.
Esha was given instructions by director Prakash Jha that she will have to learn her dialogues thoroughly.  Since it is a hard hitting role and her second film, Esha too is excited and is making sure that she leaves no stone unturned as far as her role is concerned.