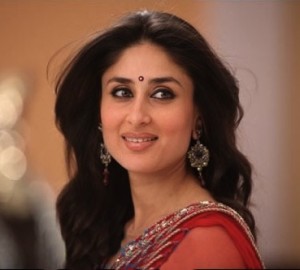 Kareena Kapoor has had two big hits last year, Bodyguard and Ra.One and has also been named the most profitable actress in Bollywood. However, the actress is constantly criticised over choosing films with superstars only.
When BollySpice writer Sunny Malik quizzed her about accusations that she takes the easy route to success by only acting in big films, Kapoor responded back to saying: "If I wasn't doing these big films, then what am I supposed to do ? Angelina Jolie also acts in the biggest films in Hollywood because she is the biggest star. If you are offered a film like Ra.One, Agent Vinod, Bodyguard or Talaash it's obvious that some people feel that why has it all gone to her. Besides that, my route to success started way back with Jab We Met, I mean Imtiaz was a new director. I took up a film that nobody would have done, or Chameli for that matter. I don't think anyone would take up a film like that so early in their career. Now, I am just enjoying where I am. Obviously it's people who are feeling that there is too much happening but I think its OK. There has to be a downside to the success."
Kareena Kapoor will now be seen in Karan Johar's Valentine week release Ek Main aur Ekk Tu a UTV Motion Pictures production, hitting screens worldwide on 10th February 2012.