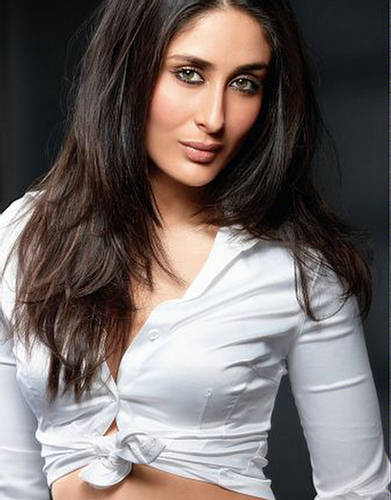 The saga of who will be Madhur Bhandarkar's Heroine has now finally come to an end. You may recall that originally the film was to be Kareena Kapoor's, but then because of date problems Madhur had to move on and began working on Heroine, with Aishwarya Rai Bachchan. Then came the announcement that Aishwarya was expecting her first baby and Madhur felt he had to begin his search for his Heroine again. However, he did not move on to a new actress, he actually has returned to his original star. We can now exclusively report that Kareena Kapoor has said yes to the film.
She told us today, "I have said yes to the film. We are still working out modalities and dates so it will probably be a couple days more before I sign on."
Heroine is based on the life and times of a superstar heroine from the dream factory we call 'Bollywood'. The film is a daring, shocking, glamorous, scandalous behind the scenes account of the reality behind the world of glitz and glamour that Hindi film stars inhabit. This is the film Bhandarkar has been subconsciously preparing for ever since he joined the industry and one which he considers his magnum opus.
We will of course stay on top of this story and bring you all the news!
Be sure to stay tuned because we have much more coming up from Kareena Kapoor. In an exclusive interview with BollySpice she talks Bodyguard, working with Salman and what she loves about acting. You have to wait until closer to the release of Bodyguard on the 31st, but believe us it is well worth the wait!