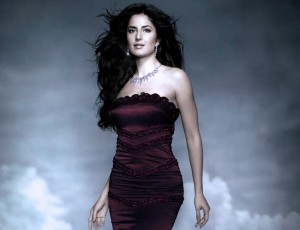 Katrina Kaif has been in London for over a month now. The 27-year-old Brit-Indian superstar has been shooting Yash Chopra's upcoming untitled directorial in the British capital with Shah Rukh Khan. The actress, whose family is based in London has also had the opportuniy to catch up with them during this extended working trip as the last time she shot a film here was about six years ago with Bollywood sensation Akshay Kumar, Namaste London.
The actress has now announced that she will also attend an exclusive screening of her hit film Zindagi Na Milegi Dobara at 7.30pm on Saturday 24th of March 2012 at Bucks New University in High Wycombe, UK.
The event will raise funds for Bucks New University B.A. Furniture Design and Craftsmanship students in order to stage an innovative and cutting-edge new exhibition, entitled: New Designers.
How did the screening at Bucks New University come about?
My brother is at Bucks New University doing a B.A. in Furniture Design and Craftsmanship. I think every year or every so often, they have an exhibition for new designers. The exhibition is basically an opportunity for the students who are doing their B.A. there, to showcase their work, whatever they are working on. It's just a platform for them showcase their talent. People don't really think about it but there is actually not much money (funds) available for people who are studying something like this. It's something I wanted to help them out with. I also don't get to spend a lot of time with my brother as I live in India, so when I do get to see him it's very nice and this time we just came up with this idea and it is just something we are trying to do while I am here.
You have been here for some time now in London.
Yes, I have. It's been about a month and I have been shooting for Yash Chopra's film with Shah Rukh Khan and we have just about 4-5 days left for this schedule.
I am not allowed to ask you anything else but just about the event.
(Laughs) I can tell you something generic though. It's been great shooting in London. Yash ji is amazing and has incredible energy and Adi is also often on the set.
Was this event a last minute thing?
Not really actually. We have been discussing this and talking about it for the last ten days and I told him that it was a great idea. He had come up with this idea that at Bucks New University we will showcase a film Zindagi Na Milegi Dobara, which released last summer. It's an interesting film to show at a University and falls into the category of new cinema that we are seeing in our industry. After that, for whoever attends the event, there will be a Q&A session or a general discussion. He and his classmates were supposed to come up with a concept to raise awareness for this exhibition and I think it came together nicely.
Absolutely, what better could they have than Katrina Kaif at the event?
(Laughs) It's very sweet and simple and I don't get a chance to see my brother that much, so it's all good.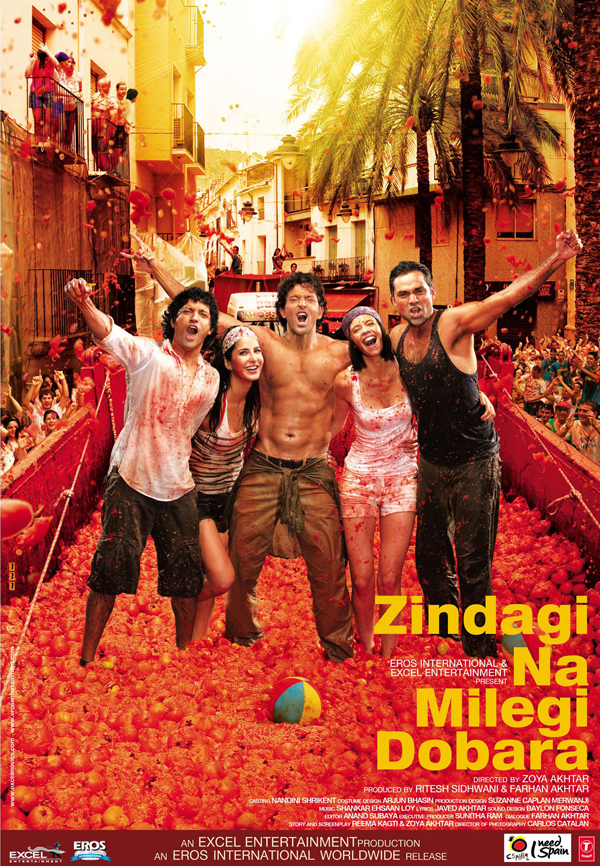 The event is raising funds for an exhibition for B.A. Furniture Design and Craftsmanship students.
Do you think that today there more funds are available for other subjects instead of courses where talent is explored and also funds are maybe only given to Universities in bigger cities ?
You know, I don't know about it exactly but we were discussing this and I also discussed this with my brother. He is someone who does a lot skiing, rock climbing and these things. He has always been a very adventurous person. This is the first time he is doing something which is more academic. His real passion actually lies in outdoor sports. He gave me an example while we were discussing this and said that there is this very well-known French designer who had a lot of recognition but there was very little funding for him. There is also, let's put it this way, very little money to be made. It is very difficult and something you would do for a passion rather than for the money. I also think that these people are creative in a certain way, he is consistently making things out of wood and he is designing a chair right now. You know, they have a passionate and emotional explanation behind what they are making. It is something I can relate to, as an actor. Everyone has a way of expressing themselves creatively and that is his way of expression, it just so happens to be that there is not a lot of money in it.
Why did you decide to screen Zindagi Na Milegi Dobara at this event? Was Zindagi Na Milegi Na Dobara a more apt choice because it is does not have the usual Bollywood dance and song numbers and is not just a typical love story?
It was chosen for two reasons. My brother and my family genuinely really liked the film. It is one of their favourite films that I have done. The second reason is, yes we discussed that as it is a very good example of a new type of cinema that is doing well. I think, it is very important that what you do is accepted and does well at the Box Office. There are a lot of experimental films that are being made but may not have the reach to a wider audience. But this was one of those film that was very innovative and very different. It did not have the trappings of a very typical commercial film but did very well. I think it's interesting and if you are doing a discussion on cinema it is a very interesting point.
This is also your second Q&A session with the audience in the UK. Do you think that is something that makes the event more special because you are quite exclusive?
To be honest, I am doing it for my brother and I like him to be happy. That is my first and foremost interest. It is not my normal kind of appearance for example for a corporate company, for Etihad where you interviewed me last year or for a film. So, it is very different for me and I would say even unusual because I would not normally attend an event like this.
How much excited or a bit nervous are you for the Q&A session? As fans might ask you anything?
Yes, I am nervous but I feel if someone has come there and made the effort and made that trip there and I feel they will be there because they want to be there, then there will be a lot of warmth and a friendly atmosphere. I don't think anyone will be there with any negative feelings.
What is your message for your UK fans about the event?
Whoever is interested in attending, they can pick up tickets from Buck New University and also buy them on chillitickets.com. We are doing it for a great cause and I have said I am doing it for the love of family (laughs) but that is of course not enough of a reason as it is an opportunity to encourage people who are trying to do something innovative and also have a good time. If you are interested in cinema and out industry, here is your chance to have a discussion on that with me.
Tickets to this exclusive event are priced at £26 and can be purchased from chillitickets.com
Guests are to arrive promptly by 19.00hrs on Saturday 24th March 2012 at Bucks New University, Queen Alexandra Road, High Wycombe, Bucks, HP11 2JZ.