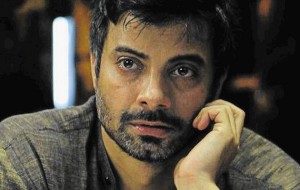 Good actors do good work and great actors take their work really seriously. With realistic cinema experience on the rise, many of them go to great lengths to get into the skin of the character. Now, news is that actor Rahul Bhat took a similar route to prepare for his role in Ugly.
From the trailers we can assume that Rahul Bhat plays the role of a father whose daughter is kidnapped. His character is constantly on the road searching for his lost daughter and the twist is that he actually ventured on to the streets aimlessly roaming around for a week to get a feel of his character.
The film requires him to be intense and in a mess desperately looking for his child. According to sources, after this experiment he took this experience to the sets of the film and performed better.
A sources close to the actor confirmed, "As Ugly is Rahul's most anticipated movie in Bollywood he wanted to give his 100 percent. He believed if he went on the streets just like his character it would help him do justice to the role."
Ugly is set for release on 26th December, 2014.
Watch the handsome actor's brilliant performance in the trailer below and be sure to tell us what your thoughts about his role!