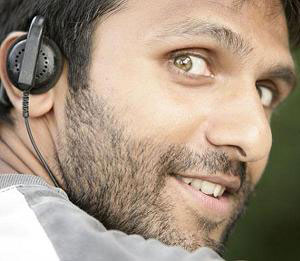 Shawn Arranha made quite the impression with his first film the suspense thriller Hide & Seek, where he took a genre not seen much in Hindi films, gave it a fresh new vibe and a unique eye. Added in a great cast, some killer music and a fab and scary story with some great twists that all melded together perfectly and you have a very good film that got wonderful reviews. Now the director turns his eye to a new genre – comedy with his next film Tukkaa Fitt. Produced by AAP Entertainment and Premal Goragandhi, the film goes to the floor later this month and is set to release early in 2012. Shawn sat down with Stacey and gave us the exclusive scoop on all things Tukkaa Fitt!
Tell us about your new film!
Tukkaa Fitt is a crazy comic caper.
What made you decide to go with a comedy this time?
As a director I should be adaptable to direct films of all genre and hence when this subject came my way, I completely agreed as it was a challenge for me as well. It is my first time doing a comedy and it will be fun because I have a fantastic starkest.
What is the story of the film?
Tukkaa Fitt is a story of money chase, aspirations attached to the money and the money unloading its problems onto others.
Tukkaa Fitt means?
It's a bull's eye even in the most remote chance. It's like someone hitting a jackpot by fluke.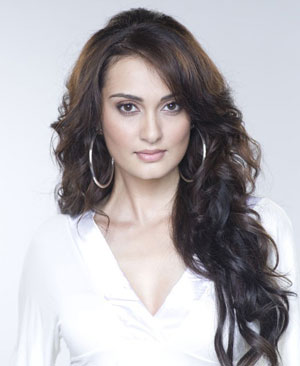 Tell us a bit about the characters and the actors you have cast in the roles.
Mahaakshay Chakraborty plays the lead with Vaishali Desai. He is experimenting with comedy here too after his past thriller film. His camaderie with Hiten Paintal will be a pair to look out for.
Rajpal Yadav is the character where all the problem starts with in Tukkaa Fitt. His character arch will be very interesting for people to keep them in splits.
This film interplays with all characters and we introduce a gamut of comedians with their new shades of characterization.
This film has a cast that also includes Mukul Dev, Satish Shah, Mukesh Tiwari, Muku Deol, Hiten Paintal, Sunil Pal, Amit Mistry, Vivek Vaswani, Mahesh Manjrekar to add a laughing riot on the comedy landscape.
What are you most excited about?
The genre itself has made me excited and the cherry is to work with the Industry's best comedians and mainstream talents. We will also be shooting in the craziest places…
Gourov Dasgupta is doing the music, can you give a sneak peak into what to expect from the songs?
The Music is an enthralling package of romantic, emotional and peppy music, which audiences will swing to in clubs.
There will be appropriate time for us to unveil the songs. At this juncture it's too premature to give you a sneak preview my friend. But trust me you will be foot-tapping to all of them.
So, in essence how would you describe the film?
The essence of the film is "Tukkaa fit" can happen to anyone in spite of any caste barrier and we all are destined in one way or the other. It's a fun film for all, family, youth etc.
When do you start filming?
We are commencing the film at the end of the month till Mid November.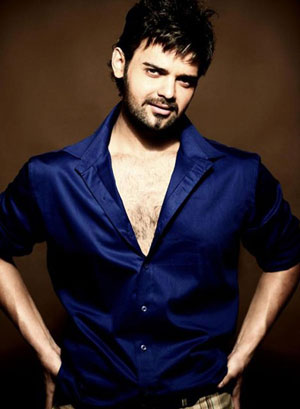 Tell us a bit about your journey into making this film a reality.
Tukkaa Fitt is also in real sense Tukkaa for me as well. I have worked on the script to make it even funnier. Hence I am looking forward to working with my esteem talented crew and cast to unfold the journey as we go along.
Do you think it is going to be harder to direct a comedy than the more scary thriller film you did last time?
Filmmaking is a passion every director is born with and hence all genres are experiments in its canvas. It's difficult to say which genre is harder or easy as each genre comes with its complication matrix. As I did a whole reference in shooting a suspense thriller I am also doing my homework for shooting a comedy film. This will be my style of comedy something different for people to see…
What to you think makes something funny?
Comedy is very tricky in its language. A silent film of Charlie Chaplin tops the chart. The expressions, the characterization, the diction, the mannerisms etc. all characterize funny. It depends on the Director on what he makes of each line of dialogue or his characters. My film will encompass of all these elements.
You can be sure we will get all the scoop about Tukkaa Fitt as the film starts its first schedule up until release next year so watch this space for much more!