Bodrul Chaudhury (BC) & Anjum Shabbir (AS)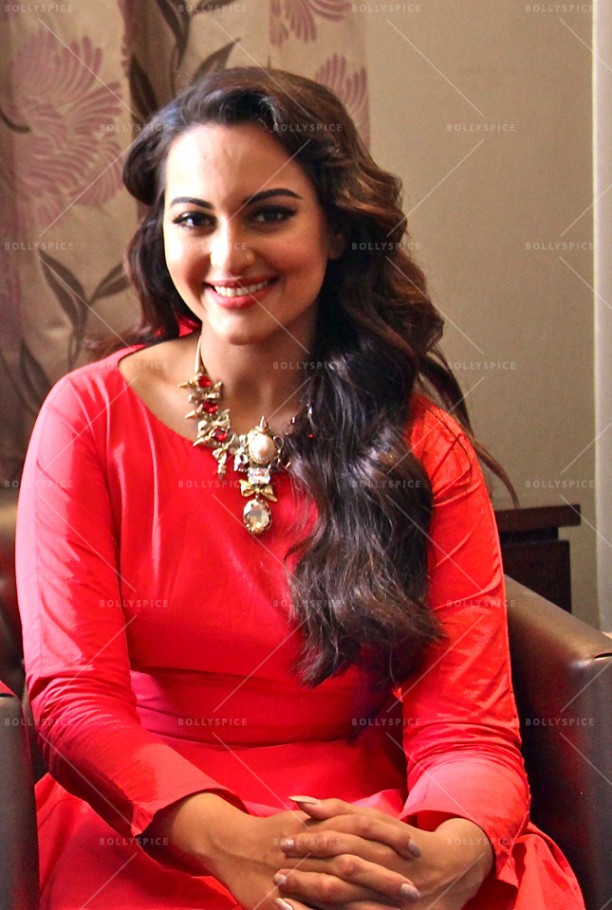 We have a special surprise for all of you! BollySpice caught up with the wonderful and bubbly Sonakshi Sinha to speak to her about the upcoming World Kabaddi League games. For those of you who don't know, Sonakshi is co-owner of the United Singhs Kabaddi team, who will be playing the opening games at the prestigious London O2 arena this weekend. Sonakshi spoke about Kabaddi, the potential of her team, as well as about her recent performance at this year's Bollywood Showstoppers concert! Check out her thoughts in this great and very interesting interview!
BC: Firstly Sonakshi, congratulations on the success of Bollywood Showstoppers. How did you find performing at the O2 on Sunday night?
SS: It was awesome! It was like the best show ever (laughs)! I mean the house was packed and it was sold out. The energy was thumping with the people and the music and I think all the performances were great. For the first time in any show I've had two performances. So it was amazing and one of the best live experiences I've ever had!
BC: I love that you brought Honey Singh on to the stage. That was a big surprise!
SS: Yeah I wanted to surprise everyone and because I was dancing to his songs I thought that was the best time to bring him in. It was a great show overall and I was very happy!
BC: How did you manage to do your costume changes in less than 10 seconds?
SS: (Laughs) it was like I never changed before! It was a bit hectic and sometimes from my other shows you probably don't even have that much time to change your costumes. So you probably run back but you're not able to put it on time so you have to come back in the same costume. Yesterday (Sunday 3 August), everything was spot on and it went really well and I'm just so happy!
BC: So moving on now to the World Kabaddi League, why did you decide to co-own the United Singhs?
SS: Well because they (The Hayre Group, UK) approached me to be a part of this team, to be the face of the team and to co-own the team along with them. I've always played sports from a very young age and I've always liked playing sports. I mean if you've lived in India, at some point in time, you have experienced Kabaddi. Either you've heard of it, you've seen it or you've played it. It wasn't something that was very new to me. So I weighed the pros and cons and sat and spoke to a lot of people and decided that this is something I really want to do and then went ahead and became a part of it.
I'm really glad because Kabaddi is a sport that has so much potential to grow to a very big level. It started off with just ten countries just being a part of the sport and in such a short time there's about twenty-one to twenty-two countries that are a part of it now. So you can see just by that what potential this sport has and we're taking it all over the world and are going to be playing in four continents. The World Kabaddi League is something which I'm really excited to be a part of.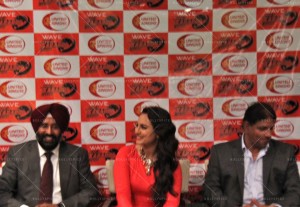 BC: Have you always been interested in Kabaddi or is this a recent discovery for you?
SS: I mean like I said, if you're an Indian, you have experienced Kabaddi at some point in your life. I mean I remember playing with my friends just for fun when I was a kid. After that of course I did not play for many, many years until I was approached by these people to co-own the team. That's when I sort of got back into it. It's a very earthy and very rooted Indian sport so it's not something that you lose touch with or you don't know about or you forget about. So yeah I mean now I definitely take a lot more interest in it and I better. So it's always been a part of me.
BC: Cricket has been such a long popularity in India. Why not co-own a cricket team? Why a Kabaddi team?
SS: Well I've always been the kind of person that likes to do things differently I guess (laughs). I mean if everybody is going one way, go the other. That's where I will go (laughs). Because cricket is already out there and it's one sport which is so big, it's the only sport which has been given any kind of importance in India. It's about time that other sports started coming forward and it's very, very important to sponsor other sports and to make sure that it reaches a level that cricket has reached in our country and of course all over the world. So I think that's why I felt more strongly towards being a part of this than being a part of a cricket team or something.
BC: Do you think Kabaddi will grow popular on an international scale?
SS: That's the idea and that's why we started the World Kabaddi League and we're taking it all over the world. Like I said, I mean from ten countries, it grown in over twenty-one countries so it has that much potential to grow. With us moving all over the world in four continents, it should pick up. It's got all the ingredients of a game that people like to watch. It's a contact sport, it's strategic and it's fast-paced. So I think it has all the ingredients that people will like.
BC: Your upcoming film Tevar has Arjun Kapoor playing the lead role as a Kabaddi player. Did that enhance your interest in any way whilst shooting for the film?
SS: Well yeah I mean it was fun to watch while it was going on. This thing happened to come along at that particular point of time. So obviously I was thinking of Kabaddi and it was somewhere in my head and was experiencing it on shoot also. So it just felt like a sign.
BC: And how do you feel about the opening games at the O2. Do you feel the United Singhs can win it?
SS: Well I really hope so. We still don't know the potential of the other teams and how they are. So may the best team win and I'm looking forward to all the matches!
AS: If you were to walk down Oxford Street and you bumped in to a group of people and had to explain about Kabaddi really quickly, what would be your pitch? How would you sell it to them?
SS: I'd just tackle them to the ground (laughs). Depends on how good looking he is (laughs).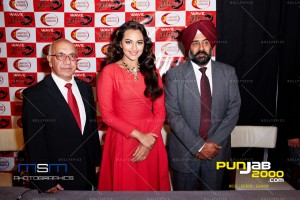 AS: So what's your favourite UK city, London or Birmingham?
SS: Oh God (laughs). Now you've put me in a spot (laughs). Well I have a very long standing connection to London. It's always been one of my favourite cities. But right now because my team is from Birmingham, I think I'll have to prevent being on the same spot.
AS: Imagine if one night, India were playing cricket against Pakistan, England or Sri Lanka and your team were also playing on the same night. If you had to choose which would you go for?
SS: That's a no brainer, I'd choose Kabaddi. I've never been a cricket fan anyway (laughs).
AS: You're one of the co-owners of the team. Would you get involved in the whole strategy side? From the buying and selling of team players to coaching, would you be tempted if they weren't doing too well to get on the phone?
SS: Well it's something that I want to be a part of along the way. I do not have the experience as of now. But I would like to learn and know more and I'd actively like to be a part of it as we go along as a team and as the sport grows. So definitely, but as of now I don't have the capability or the experience to do it. But eventually I will hopefully and that's when I will start.
AS: We have a big comradery around sports and you've got a lot of colleagues who own other teams. So would you be tempted to maybe tweet Akshay Kumar or Yo Yo Honey Singh if a certain team lost or won?
SS: Of course why not and it will happen, because these things you don't really think of until you're in the moment itself. So I think when the matches are going on, we'll probably be crossing each other and making faces at each other (laughs). So it will be fun and it's all in good fun. We're all at the end of the day part of the same industry and we've worked together and we know each other. So that comradery is always going to be there.
BollySpice would like to thank Sonakshi Sinha for her support and for taking the time to speak to us. She really is one of the warmest and most sincere actresses we have met and it was an absolute pleasure to interview her!
You can catch the inaugural World Kabaddi League games on Saturday 9 and Sunday 10 August at London's O2 Arena. Tickets can be booked by clicking on the link below!
AXS: http://www.axs.com/uk/series/879/world-kabaddi-league-tickets?skin=theo2