One of the films that is definitely one our list of "Movies to look forward to in 2012" is the Imran Khan and Kareena Kapoor starter Ek Main Aur Ekk Tu. Did you know that the movie title was inspired from the famous song pictured on Rishi Kapoor and Neetu Singh in the film Khel Khek Mein? Cool na?
Though we don't know much we do have a bit more about the story of the film from Imran who revealed in a recent interview, "EMAET is not your typical rom-com. It's actually a coming of age, slice-of-life film. It's about this guy who is kind of missing something in his life and doesn't know what it is when this girl enters his life like a breath of fresh air. She kind of opens the curtains and allows the light to enter his life and changes his life forever. Of course there is a romantic angle but it's not your classic rom-com."
We have been getting little glimpses into the film and now we have a new exclusive of Kareena from the sets! Check it out!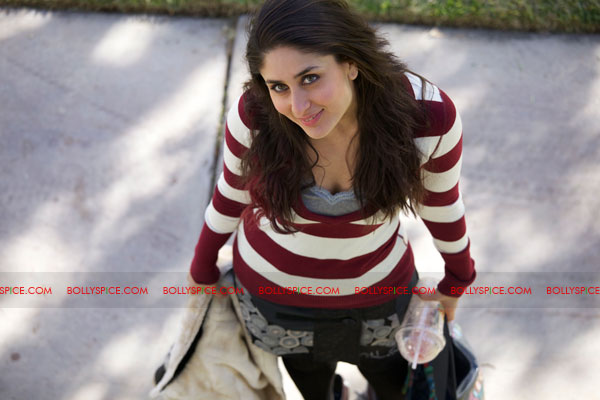 Ekk Main Aur Ekk Tu is a Dharma production and is directed by Shakun Batra. The film is scheduled for release just in time for Valentine's day 2012!