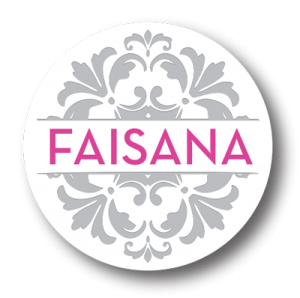 A spectacular South Asian shopping experience arrives in the Capital ahead of seasonal festivities when South Asian fashion collective, Faisana Studio, presents the Diwali Pop Up Shop on Friday 26th September 2014, 12.00 – 7.30pm at Ballroom 1, Four Seasons Hotel, Hamilton Mews, London W1J 7DR.
Diwali Pop Up Shop will provide a high end showcase of the latest womenswear collections by leading fashion luminaries from the Subcontinent – Maheen Khan, Sania Maskatiya, Zara Shahjahan, Nida Azwer, Maheen Karim, Aliya & Shehla and Raakesh Agarvwal – combined with tailored menswear by celebrated designer and favourite of Bollywood's A-list, Ashish Soni; an edit of exquisite, handcrafted products for the home by Dhoop; must-have ensembles for children courtesy of Frangipani; and indulgent jewellery pieces presented by Kiran Fine Jewellery.
All designers will be showing their latest lines, comprising 30 pieces respectively, including a mixture of traditional and modern, pret and formal and a variety of cuts, styles and trends. Prices will be on par with local prices in India and Pakistan.
The designers curated for Diwali Pop Up Shop will each bring diversity, versatility and an eclectic choice to the ultimate seasonal shopping experience for discerning consumers. Each talent has been selected for their unique, signature styles ranging from fun, quirky prints by Zara Shahjahan and vibrant tunics and jackets by Sania Maskatiya, both collections making waves when shown at Lakme Fashion Week recently; handcrafted anarkalis and angarkhas by Nida Azwer; truck art inspired ensembles by Maheen Khan; and statement menswear by Ashish Soni.