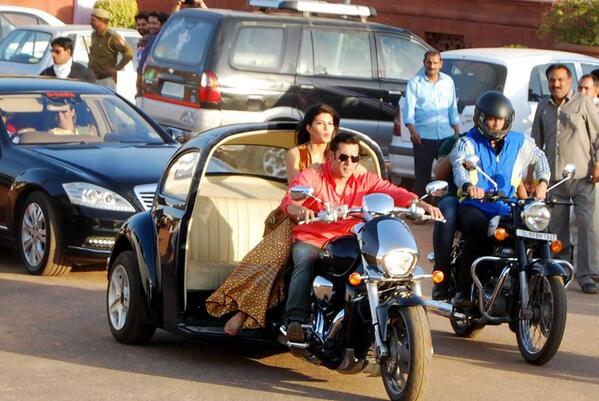 Recently we got the exciting news that Salman Khan's Kick will be releasing on July 25, 2014 and the fans went wild! Of course, they want to see some pictures and a trailer and song videos. We have been getting little glimpses here and there but now the crowd is crying for more!
The demand for Salman Khan's poster of his upcoming film, Kick, by his fans has reached a new frenzy.
Sajid Nadiadwala, who is currently working on his directorial debut, Kick starring Salman Khan has been bombarded with umpteenth requests to release the poster of Kick soon.
The wait has become so long for the huge number of fans of Salman Khan, that they are now making their versions of the Kick poster and sending it to Sajid Nadiadwala.
Sajid Nadiadwala is getting different posters of Kick from fans with messages requesting him to pre pone the release of the poster.
The director producer of the film, Sajid Nadiadwala was planning to release it in the end of June or first week of July but fans want it out by mid June.
So will we get it sooner or later? Wait and Watch!
Kick is one of the most awaited releases of this year.