In 2001 actor Fardeen Khan was arrested on the charges of attempting to buy and possession of cocaine. On Tuesday, after ten years, a sessions court in Mumbai charged actor Fardeen Khan only for attempting to buy cocaine and dropped the charge of possessing over two grams of the drug that carried a maximum punishment of 10 years in jail. The offence with which Fardeen has been charged now carries a maximum punishment of six months' imprisonment and fine up to Rs.10,000 or both.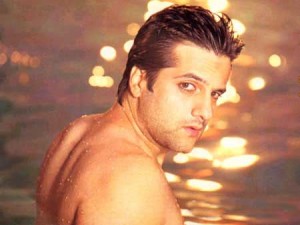 "I have been charged only with attempting to buy cocaine. Charges pertaining to possession of cocaine have been dropped," the actor told reporters outside the court. "This is something we have been appealing to the court for the last 10 years. I am extremely happy about how things are going," he added. The actor's lawyer Ayaz Khan added that Special Judge Govind Sanap adjourned the hearing in the case till Nov 2.
What happened in 2001?
On May 5th, 2001 actor Fardeen Khan was arrested by The Narcotics Control Bureau (NCB). He was charged under the Narcotic Drugs and Psychotropic Substances Act for  attempting to buy and possession of cocaine. Nasir Shaikh and Tony Gomes, who allegedly sold and supplied the drug, were also arrested.
The actor claimed he had tried to buy only one gram of cocaine as against the NCB claim that nine grams of the drug were found on him and Shaikh.
According to the NDPS Act, less than two grams is considered a small quantity. An accused can face up to six months in prison for possessing a small quantity of the drug.
Against the other two accused, the court framed charges under provisions punishable with imprisonment between one and 10 years and a fine that may extend up to Rs.1 lakh.