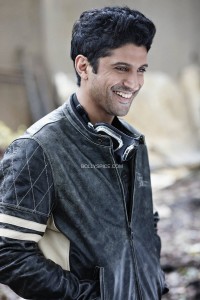 Here's some cool news! Director/producer/singer/actor Farhan Akhtar has been invited to the prestigious London Indian Film Festival for a special event. Akhtar will be part of the British Film Institute (BFI) special 'In Conversation' event as part of the film festival.
Running from July 10th to the 17th, the London Indian Film Festival is Europe's biggest independent Indian film festival. LIFF brings to UK audiences a rare selection of cutting-edge films from some of India's hottest independent talents. Going way beyond Bollywood, the festival presents a kaleidoscope of new films that challenge, shock, generate debate and present a more realistic view of India and the subcontinent today, in all its diversity.
Though orignally known for his directing of films like the classic Dil Chahta Hai, Farhan also has made a name as an actor in films like Rock On!! and of course his most recent award winning performance in Bhaag Milkha Bhaag. Not to mention all his credits as lyricist, screenwriter, and producer. Oh yes, and then he also rocks as a singer!
The actor will be in London for the last two days of the festival. He is scheduled to be shooting for Zoya Akhtar's Dil Dhadakne Do in July during LIFF but has taken two days off from the shoot to be at the prestigious event.
We hear that this In conversation will encompass all the many avatars of the actor/singer/producer/director. In fact, Farhan has a free hand in talking about everything from acting to direction to singing and writing.
We can't wait! Stay tuned we will be bringing you more about this and of course all the LIFF news!