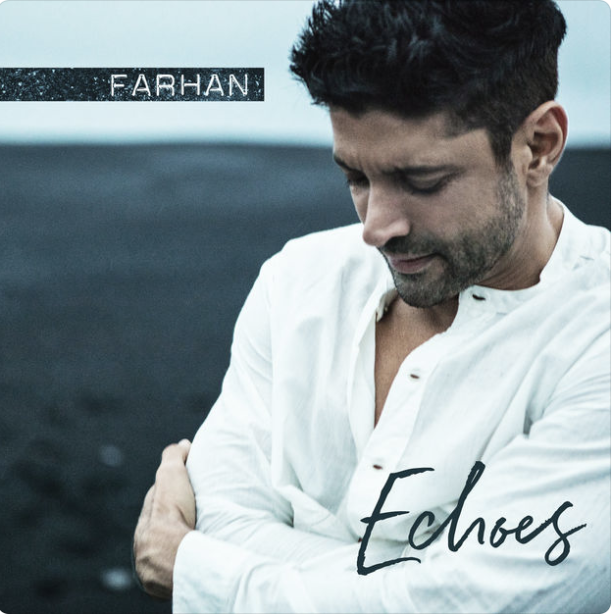 Acclaimed Indian actor Farhan Akhtar, has shared the video for his new single, 'Seagull', the latest track to be taken from his upcoming debut album Echoes, out April 12th.
Originally written as a poem 25 years ago, the song deals with the aftermath of a relationship that had reached a premature end.
Farhan says, "It was dealing with having been in love with someone, and her having to move away from Mumbai to where she came from…. I knew that for practical reasons that relationship was over. It's about remembering the good times, letting go of that person, and not hanging on to the negatives."
Featuring footage of Farhan in the studio intercut with spacious and atmospheric shots of vast sea, the video is a touching interpretation of the sentiment of the track, conjuring a sense of freedom and liberation. It is absolutely gorgeous and moving!
The new single follows the release of two incredible tracks including the tender album track 'Why Couldn't It Be Me' and the debut single 'Rearview Mirror', which channels the timelessness of early Bowie.
Echoes is the story of Farhan's life, a set of classic-sounding, self-written songs that reflect a childhood steeped in the greats of both Indian music and of western rock and pop. Witten by Farhan and recorded in Milan, the rich, melodic album was produced by Grammy-winning producer Tommaso Colliva (Franz Ferdinand, Jesus and Mary Chain, Muse).
Be sure to stay tuned here at BollySpice for further information regarding Farhan's highly anticipated debut album Echoes! From what we have heard so far this is one not to be missed.