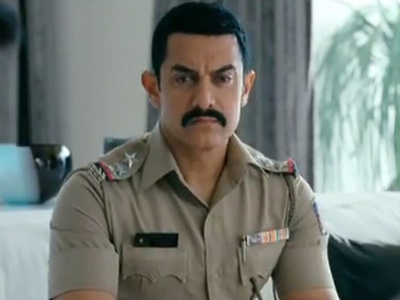 Farhan Akhtar and Ritesh Sidhwani are reportedly very irate with reports talking about their Aamir Khan-Rani Mukherji-Kareena Kapoor starrer Talaash being based on the infamous Aarushi Talwar murder case and having resemblance to it.
Ritesh Sidhwani said that the entire production house is very  upset with these rumours going around, as Talaash is simply a work of fiction and there is no research that they undertook regarding this case to make their film resemble it. "We do not believe in exploiting people's tragedies. There is no such resemblance between the case and Talaash. Please stop sending out such wrong ideas," he exclaimed.
Farhan Akhtar is also very disturbed with all the reports and has confirmed them to be 'untrue'.  Ritesh and Farhan have been regularly tweeting about this issue to clear the air out of which one of Farhan's tweets was "Disturbed to hear fake news about Talaash being inspired by Aarushi case. It is NOT. And the story alleging it is in really bad taste."
The first report that talked about this resemblance said that director Reema Kagti and producer Aamir Khan, who is also in the movie, researched about how the Noida police went about with the case and also about the CBI investigation. It was also being said that the filmmakers asked for the newspaper reports and articles that came out about the case, which still puzzled them and they wanted to find out why the police passed the case to the CBI.
Arushi Talwar was a 14 year old girl who was found murdered in her Noida residence on 16th May 2008. Her domestic help had also been found dead the next day on the terrace. Arushi's parents have been accused of committing the crime and the case is still going on.
Talaash will be revolving around a murder, featuring Rani Mukherji and Kareena Kapoor along with Aamir Khan. The film is said to release on November 30th.